---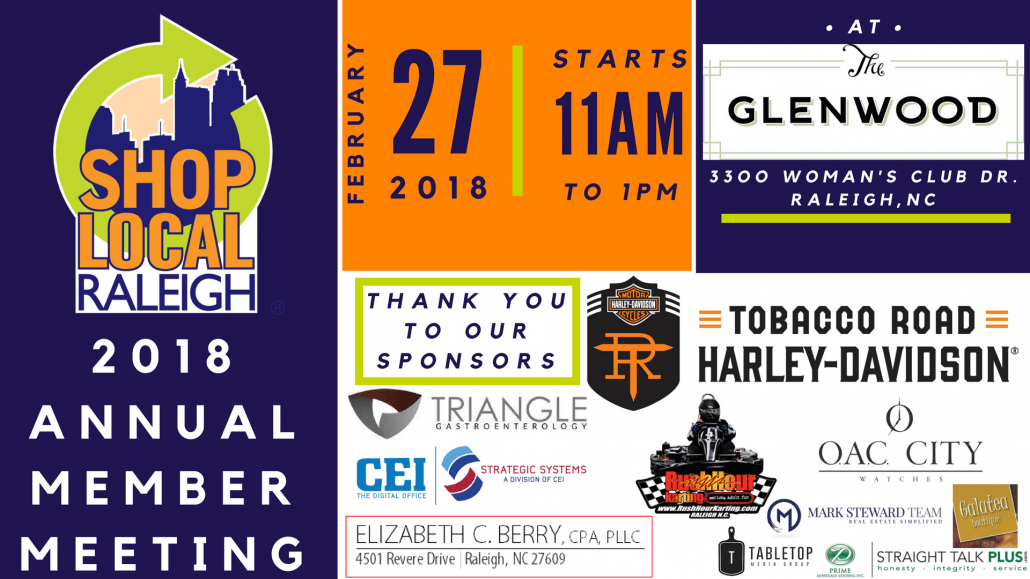 The GRMA/SLR Annual Meeting is a time for members to come together, network, share local bites, and learn from fellow business owners. We will review what's happening in our local area and hear about what Shop Local Raleigh- Greater Raleigh Merchants Association has been working on and will be working on in 2018.
Raleigh Photo Booth Fun will be on site for your enjoyment!
---
Hops & Shop Returns!
Hops & Shop is back for another great year of markets! With the new year brings some new changes…
Hops & Shop is now a traveling market popping up every 2nd Saturday of the month from 1:00 pm – 5:00 pm!
We will be kicking off 2018 in the massive heated tent out back of Raleigh Beer Garden on February 10th from 1:00 pm – 5:00 pm!
Check out our Facebook event for vendors!
For vendor info contact sarah@shoplocalraleigh.org
---
Shop Local Raleigh is looking for interns in the areas of Event Management. Please see our website for details! 
---
Checked your profile listing lately? 
We often create our members' profiles for them, but it is important for each business to take ownership of your profile and make sure it is updated and the information is correct from time to time. As we grow our members, it is harder for our small team to manage each members' listing. We have created a list of instructions to make managing your listing simple and straightforward. Click here to access the instructions and download them for reference.  And if you need further help do not hesitate to contact Sarah or Harmony.
---
Want to share your business with other SLR members (B2B)?
When a new business joins Shop Local Raleigh, they will receive a welcome bag with their proud member of window/door sticker, SLR info and promos from you. Many of you love to include small promotional items, coupons, etc. If you would like to have a promotional item or special offer just for fellow members include in these promo kits, please contact sarah@shoplocalraleigh.org or drop them at Shop Local Raleigh headquarters: 410 N Boylan Ave, Raleigh, NC 27603. This is a great way to share your name and brand with new members!
---
Solopreneurs Luncheon
Want to get a short break from your office and make some new connections? Solo business owners are invited to lunch each month to share ideas and collaborate on business needs.
When: Thursday, Feb.8 12-1:30pm
Where: 18 Seaboard
Email Elizabeth Berry or join the Solopreneur FB group for details on the next meeting!
---
Valentine's Day Gift Guide
Valentine's Day is right around the corner and we would like to again offer a gift guide full of ideas of great gift items! Email a JPEG (photo) of your favorite Valentine's Day gift items so that we can share these on our social media channels. There is no limit as to how many photos you can send in!
Feel free to also include a brief, one line description, on what the item is and feel free to add cost or any other information you would like shared.
There is no cost to you to send us a photo and have the information posted!  sarah@shoplocalraleigh.org
Sharing the Local Love…
---

You asked, we answered. Small business tax help is here! Elizabeth Berry CPA will be speaking on the new tax changes, maximizing deductions and more.
Enjoy a cup of joe brought to us by Larry's Coffee
Details: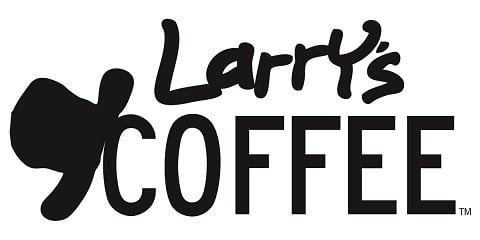 February 20
9am-10:15am
410 N Boylan Ave. Raleigh
Free parking!
---
OUR MEMBERS MATTER
Don't forget to renew your annual membership and continue growing your business with support from Shop Local Raleigh.
We make renewal easy, simply visit our website and pay online.
Contact Sarah with any questions.
#StrengthInNumbers   #ShopIndie   #ShopSmall   #ShopLocalRaleigh
---
Steals & Deals
Member to Member Offer
Send us your steal or deal!
 ______________________________________________________________________________
10 page, 5 page and 3 page custom websites starting at $575. Host and maintenance for $60/month.
Price goes up March 1. 
 _______________________________________________________________
Tag Sale!
About The Green Chair Project
The Green Chair Project is a local 501(c)3 non-profit organization that collects donated furnishings for people transitioning from homelessness, crisis or disasters.  We partner with over 55 agencies, shelters and nonprofits to provide essential furnishings for referred clients to live sustainably in their new homes. Since its founding in 2010, The Green Chair Project has helped more than 2,300 families begin anew.
Community support makes these new beginnings possible.  Tax-deductible donations of furniture, bed and bath linens, kitchen dishes and cookware may be dropped off at 1853 Capital Blvd. Tuesday- Friday from 10 a.m. to 5 p.m. and the first and third Saturday from 10 a.m. to 1 p.m.   Learn more at www.TheGreenChair.org
 ______________________________________________________________________________
Teams Wanted, Sponsorship's Available!!
Sponsorship Opportunities Available! To learn more about sponsoring the 7th Annual Rock Paper Scissors Showdown, contact Colleen McDevitt, Colleen@learningtogether.org
​learningtogether.org/TriangleRPS
---