Brewgaloo NC Craft Beer Festival 2017 Tickets

Get your Brewgaloo 2017 tickets in advance. Friday night tickets will be scanned on your smart phone or your print out when you arrive. Sample event for you to try some amazing NC Craft Beer!
Tickets to Saturday's event- Purchase your tickets in advance online.  When you arrive at the festival, every guest that would like to sample beer or cider must get a wristband before heading to taste the libations.  Wristbands are free, drink tickets are not.  *All tickets purchased online by April 1, 2017, will be mailed to the billing address when you check out. Convenience fees are also waived through April 1, 2017.

Designated Drivers do not have to purchase tickets for Saturday's event. You are only purchasing tickets to drink.
Go online and order your tickets today: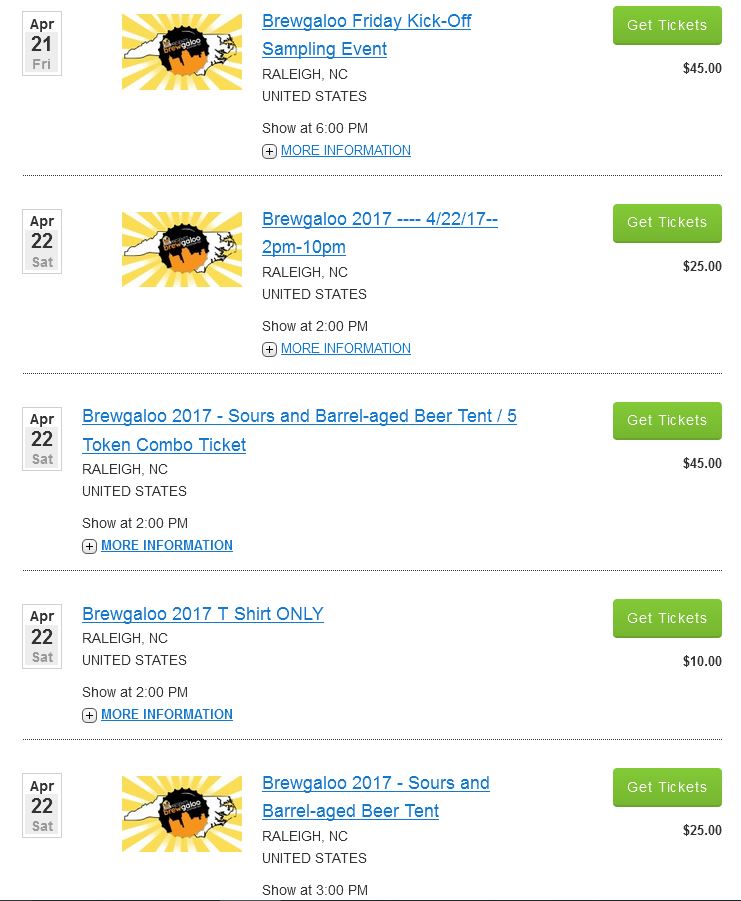 Save
Save