Peachy Keen is bringing sought after contemporary designer brands to the Triangle. Find your personal style through the help of knowledgeable staff.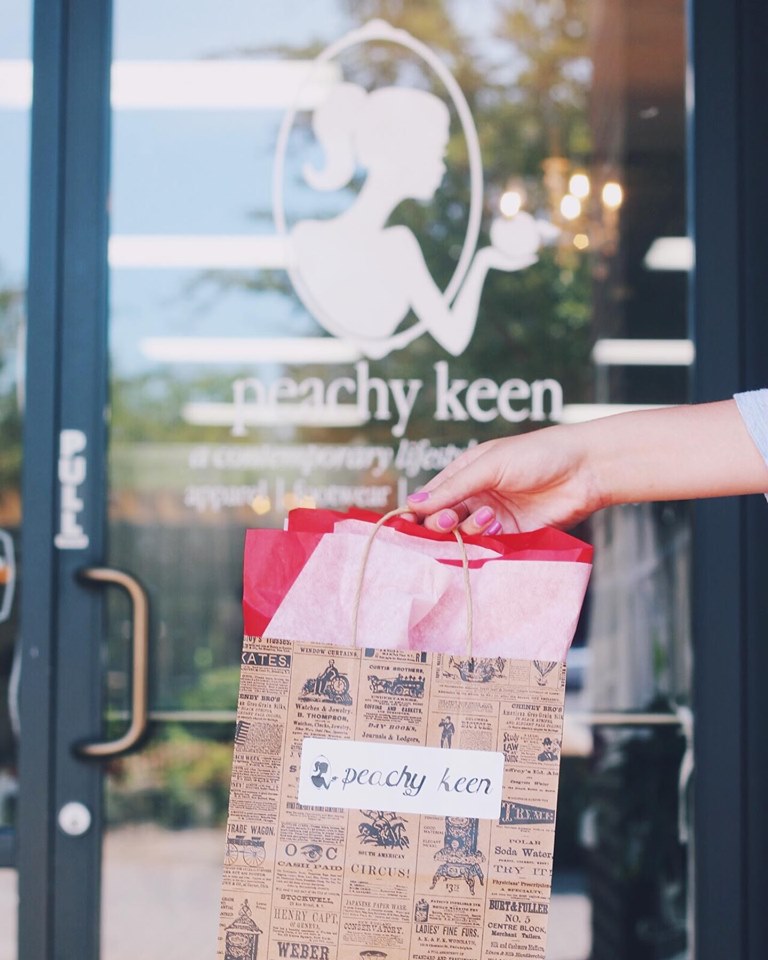 Peachy Keen by definition means attractive and outstanding, which is exactly how the friendly staff wants each customer to feel after shopping at the contemporary women's lifestyle boutique located in the heart of Cary. Whether you're a fashionista already or slightly fashion-challenged, this is your go-to boutique for all your fashion wants, needs and emergencies. In addition to the variety of apparel, footwear and accessories, you can also find fabulous gifts that are perfect for any occasion.
Old-world charm meets new world beauty at this contemporary lifestyle boutique in Cary, North Carolina. We're all about dressing women, all women… Miuccia Prada once said, "What you wear is how you present yourself to the world, especially today, when human contacts are so quick. Fashion is instant language."
At Peachy Keen, we speak that language. With a diverse selection of brands, styles and prices to compliment every woman, and every woman's shape, we are your go-to!
We specialize in indulging women's highest standards of living including apparel, denim, footwear, jewelry, accessories & gifts. Peachy Keen is a family owned & operated boutique that loves to celebrate the uniqueness of you! Our mix is constantly evolving, no matter the occasion, we've got something perfect for grandmothers to granddaughters, to the fashionistas and the fashion-challenged.
Peachy Keen believes in lipstick, laughter and the customers who inspire us daily. Style is an evolution, let us evolve with you.