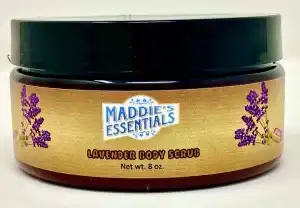 All-natural, organic, and handmade skin care products using zero chemicals or preservatives. What you put on your skin matters. We make our products out of the purest and cleanest ingredients we can find to take the hassle out of looking for quality skin care out of your hands. Customizations can also be made by contacting us directly.
THE SKIN – YOUR BIGGEST ORGAN
Before getting into skin care as deeply as I now find myself, I was a massage therapist. I owned a very busy, very full massage therapy practice. As you can imagine, I have seen a very wide range of skin health and conditions. Skin care became something that I spoke with my clients about a lot and ended up doing a lot of research in, in order to better serve them. It started becoming a hobby of mine, to find skin care gems and pass them along, then see how my clients did with them and adjust so one solution could help more than just one person. This started to become a hobby and I absolutely loved everything about it.
I knew that going into a skin care hobby and having people try things I hadn't seen results on yet, I would need to vastly increase my knowledge of what skin actually is. Fascinating stuff, really. I feel that in order to really understand skin CARE, a person really needs to understand what they are caring FOR.