TLC Foods Company – 
The Home of YEP! Sauce and Lutie's Jams
TLC Foods Company produces high quality and delicious jams, jellies, preserves, and hot sauces using local and seasonal ingredients.
TLC Foods Company, LLC was founded by Lutie Cain, a lifelong Raleigh resident, in 2020. After being laid off because of the pandemic, she turned her focus to developing her signature jams and hot sauce she'd been working on for several years before.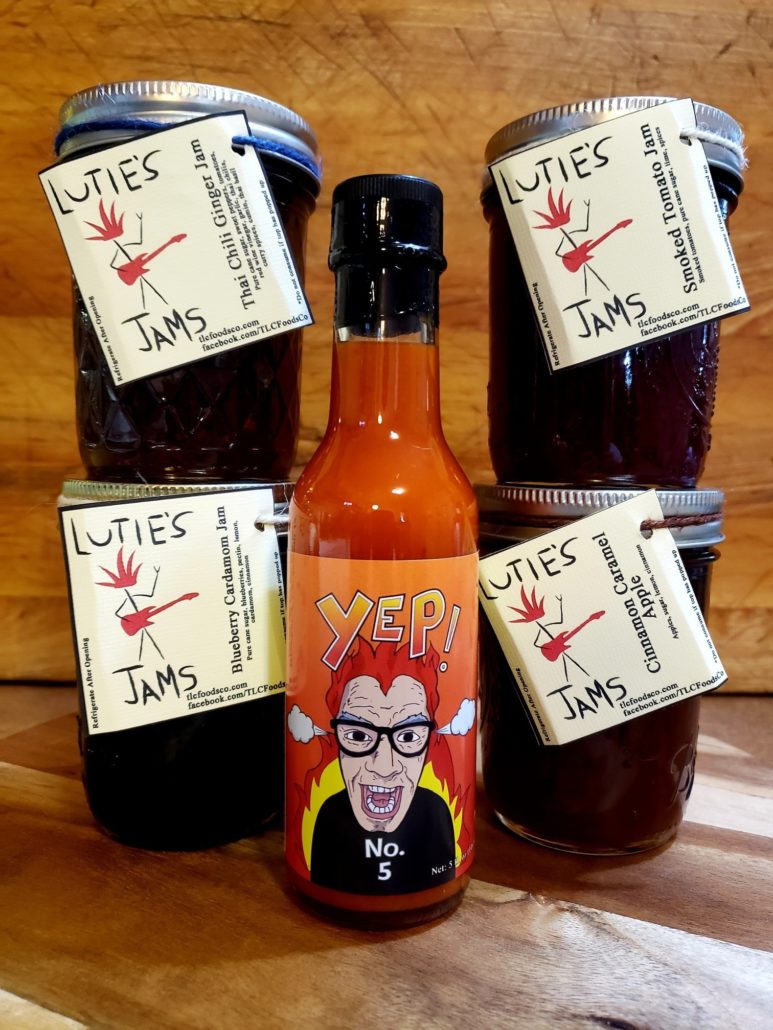 With lots of help and love from other Raleigh business owners and friends, TLC Foods Company was born!
All flavors of jam and hot sauce are produced by hand, with love, by Lutie, in either Market Hall in Raleigh, or Maximillian's Grill and Wine Bar in Cary.
"Lutie's Jams" brand of jams, jellies, and preserves are a rotating array of seasonal offerings, as well as some year-round staples.
"YEP! Sauce #5" is the brand of hot sauce inspired by The Backsliders, a long-time Raleigh band. Another flavor of YEP! Sauce called "The Pain of Love" is currently under development and will hopefully be available later this year.
Recently included are pickled hot peppers and there are plans to add more food products as time goes by. Currently, the products are available online and at various places around town listed on the website. They can also be found at pop-up markets which will be listed on the website as that information becomes available. Local deliveries are done on the weekends or you can make contact directly through the website to schedule a pick-up for any day of the week.