BBQ Proper is a smoked meats and comfort sides food trailer.  Pulled pork, bleu cheese brisket, baby back ribs, smoked chicken wings, ham hock green beans, French fries and onions, bleu cheese slaw and banana pudding are staples.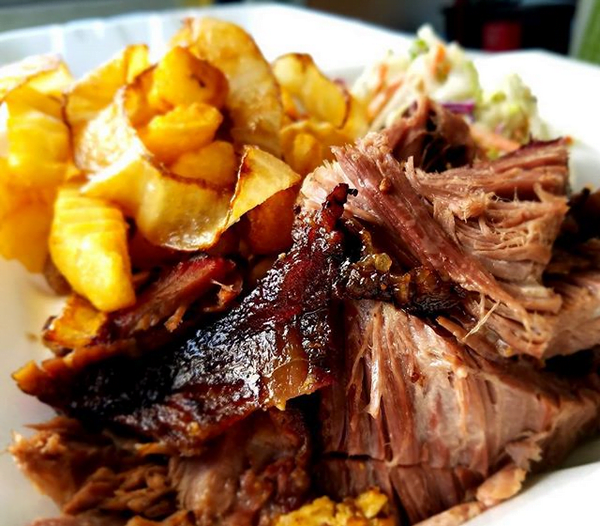 BBQ Proper is a mobile food trailer operating in Raleigh, NC and surrounding areas. Serving up everything from ribs, to chicken, to brisket- made with love and Rob Henson's many years of experience.
Raised in Georgia, Rob Henson, Pitmaster at Ladyfingers of Raleigh, knows his way around a pit- a BBQ pit, that is.
Rob started cooking BBQ on a homemade brick oven smoker, modeling the design after a small pull-behind metal smoker his dad gave him
Rob Henson can't wait to hang out with you and serve you up some delicious BBQ Proper. As a mobile food trailer, they are always on the move. Keep up with BBQ Proper's location by checking out their calendar, following them on Facebook, Twitter and Instagram, and joining their email list.