"Puerto Rican Inspired Soul Food to feed the Soul"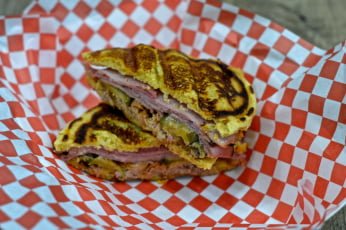 Boricua Soul Food was born from mixing and experimenting with foods and techniques of our grandmother's kitchen's led us to many thoughts, discussions and learning about two very different cuisines with similar roots. Both cuisines were the by-product of mixing of West African, Native Indian and European ingredients and techniques as a result of the African slave trade. These foods tell the story and act as a vehicle to transport history from the past.
The Boricua Soul Food menu features classics from both cuisines like; empanadas, tostones, pernil, collard greens, mac and cheese, bbq and more. We also fuse aspects of both cuisines to construct something new and exciting. Things like chopped bbq filled empanadas, and griddle fried cornbread (hoecakes) filled with Puerto Rican and Carribean inspired meats and vegetables.