Forrest Firm, P.C. (the "Forrest Firm") is a certified B Corporation® striving to provide corporate legal services in a manner that consistently exceeds client expectations.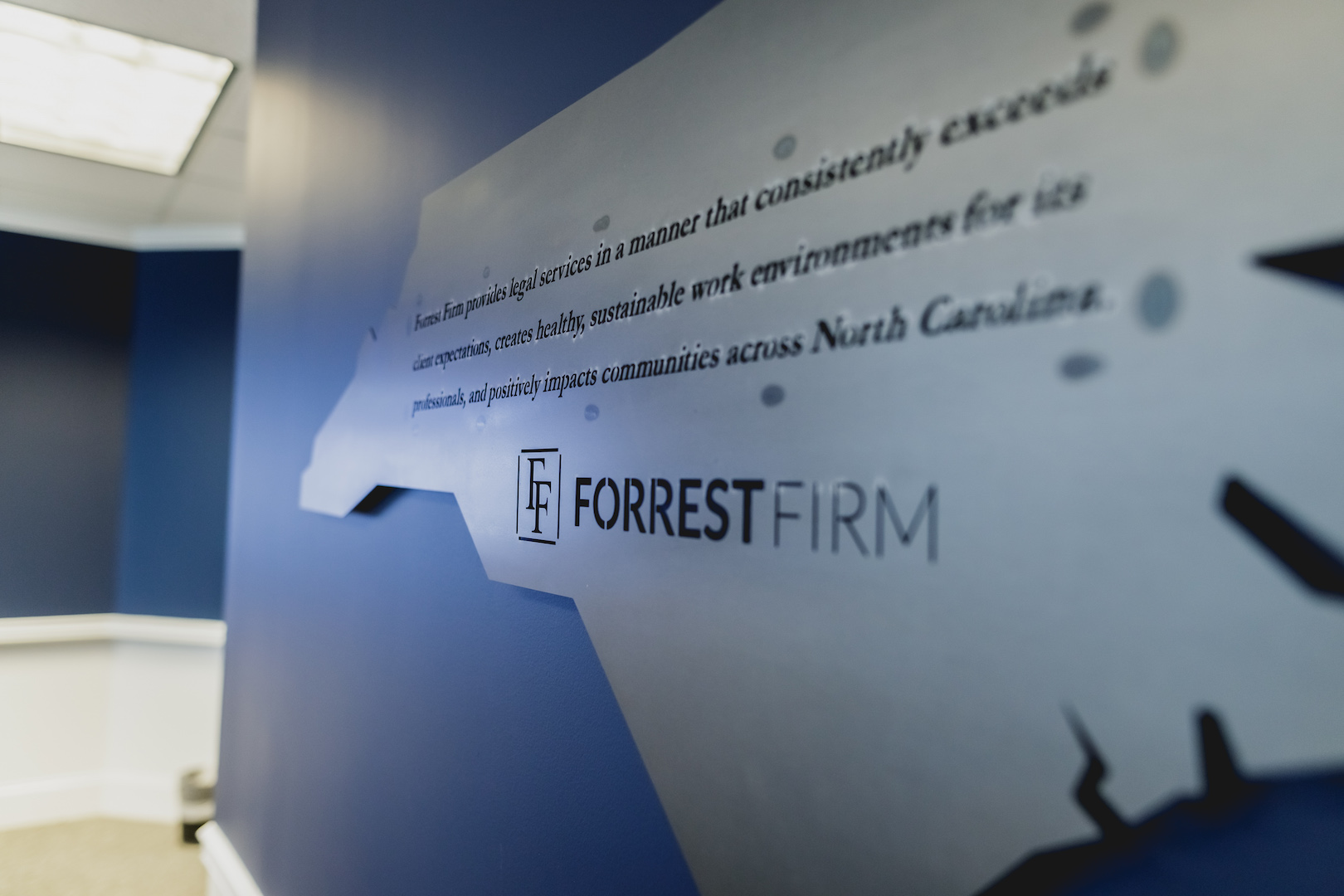 What started nine years ago as a solo practitioner seeking to disrupt the legal profession, Forrest Firm now consists of over 50 professionals (around 40 attorneys) working from seven different locations across North Carolina. We provide sophisticated legal counsel in a manner that is creative and customized to the client's needs and expectations related to pricing, responsiveness, and accessibility. The firm intentionally and directly addresses tensions that often exist in the traditional attorney-client relationship. We de-mystify the concept of legal billing, giving each client predictability and cost-transparency. Mechanisms we use in this effort include good faith estimates, flat-fee billing, volume discounts, and general retainer or fractional in-house counsel models.
We've built this firm on the principle of servant leadership, and that means really putting the needs of others first, making us one of the best places to work in North Carolina. Our values toward our clients grow from the inside out. We encourage work/life balance by providing the opportunity to work from anywhere, we internally and publicly recognize those flourishing both professionally and in the community, and we offer the ability to grow alongside our firm. Although we are in 7 various locations across North Carolina, we make it a point to cultivate positive work culture using team collaboration tools, in-person meetings, reimbursed travel to our separate locations, and frequent family events. We've found that when we focus on others, business follows, and we attract employees, clients, and community partners who reflect our values.