When you need a Raleigh Attorney, it's hard to determine who will best represent your interests. We pride ourselves on providing high-quality legal representation along with top-notch customer service. Contact Matheson & Associates, PLLC today for a free consultation.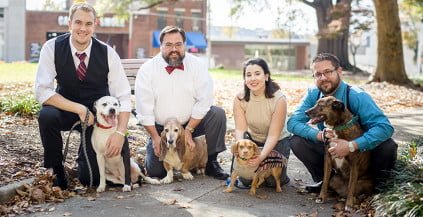 Matheson & Associates employs a skilled set of attorneys and support staff to ensure our clients zealous and determined representation. Whether you are facing a DWI or other criminal charges, need help forming a business, or just need someone representing your interests in a personal injury claim, Matheson & Associates is prepared and eager to be your advocate. We have experience representing hundreds of clients and we are dedicated to total client satisfaction. Call us today for a Free Legal Consultation and find out why so many trust Matheson & Associates to represent their needs.
About Our Firm
Matheson & Associates, PLLC provides a variety of legal services for individuals and businesses in Raleigh, North Carolina. Our goal is to serve our clients with the utmost respect and urgency their legal needs require.
Matheson & Associates was first established in 2010. Since then, we have provided top quality legal representation to the hundreds of clients who have trusted us with their cases. We feel that a top-notch legal representation does not start and end at the courthouse; our quality attorneys are available to our clients and potential clients at any time.
We know every legal problem is attached to a person who needs help. Once retained, we will perform a diligent and comprehensive case evaluation. Our team will review the evidence and research the applicable case law and statutes to determine what would be our clients best legal course of action. Through the process, we keep our clients informed of any case updates, making sure our clients are never left in the dark.