FURbaby is a white glove pet sitting service company whose mission is to ensure the safety and comfort of the pet while the owner is away. We are a fu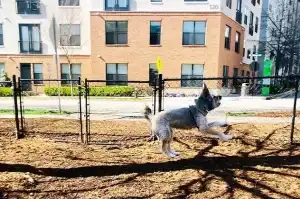 lly insured, woman-owned business based in gorgeous Raleigh, NC. We are able to cater to any special needs your pet has or special requests you want! Our experienced sitters understand the pet and the owner can experience anxiety while apart so we send pictures and videos of our time with the furbaby to the owner to help relieve this stress. Contact us today for a free meet and greet to ensure we will be the right fit for you and your pet.
Dog Walks/Drop ins: $25 for the first 2 dogs*
This service allows your dog to stretch his or her legs while you are away to help keep them out of mischief in the home. 30 Minutes!!
​*$5 each additional dog
In Home Sitting: $75/day for up to 2 dogs.
This service allows your dog to stay in his or her environment while you are away but still receive the care needed with up to four visits per day.
*$10 for each additional dog
Drop ins for Kitties: $25/visit
This service allows you to know your kitty is being fed, getting fresh water, a clean litter box and some love and any other special needs the little one might need.
​*up to 3 kitties then each additional is $5/vist
Additional Small Pets: $10/visit (if in addition to other pets) or $25/visit if stand alone
Any additional small pets that need taking care of along with Cats and or Dogs we will give them the love and attention they need. (I.e. chickens, hedgehogs, hamsters, parrots, guinea pigs) Feeding, cleaning, watering!
 "I have never ever left my 9 year old chihuahua with anyone other than family before and she completely put my mind at ease. She sends daily (or even multiple times a day) photos of your pet, gives pets homemade treats when they get picked up, and a picture of your pet to go home with. Will only use Audra if I ever need to leave my baby again!" – Ronda J., Gina's mom
"Such a wonderful dog walker! She is so good to our pup and always goes above and beyond for him. He absolutely LOVES her. She always sends real time updates of him at the park or on their walks. I'd give her more than five stars if I could!!!"- Mariah W., Henry's mom