The Green Chair Project is a 501(c)(3) that provides home furnishings donated from our community for families and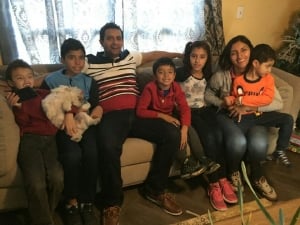 individuals who have transitioned from experiencing homelessness or disasters and have secured sustainable housing.
The reusable gifts are cleaned and repaired by volunteers and are presented in a way that promotes dignity and respect. For a small fee, families working with case managers from partnering agencies can select furniture, linens, cookware and accessories to outfit their new homes.
The Green Chair experience encourages families to prioritize and make choices and empowers them to create their surroundings and rebuild their lives. Donate your gently used home furnishings today!
Our Story
The Green Chair Project, Inc., was co-founded by Jackie Craig and Beth Smoot, in April of 2010. Jackie and Beth are both trained as real estate stagers and in that work, they consistently observed that many people have too much "stuff" in their homes. Yet it is sometimes hard for people to part with their unused items because the items are still good and could be used by "someone".
Hours
Tuesday – Thursday: 10:00 am – 5:00 pm
1st & 3rd Saturday of the month: 10:00 am – 1:00 pm