Pedaler Wine & Beer is your premier neighborhood wine and craft beer bar and bottle store. With 14 craft beers on tap, 4 draft wines and an excellent assortment of select wine by the glass, we strive to provide the service and atmosphere for everyone to enjoy. Pedaler Wine & Beer also offers meeting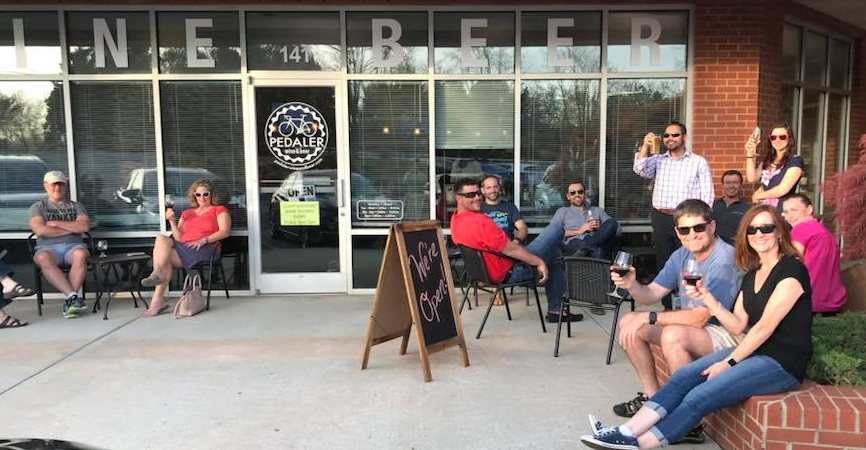 space for numerous types of events.
Be sure to keep up to date with all of our events which include Tuesday Run Club, Wednesday Wine Classes, Thirsty Thursdays, Free Wine Tasting Fridays and Sunday Funday.