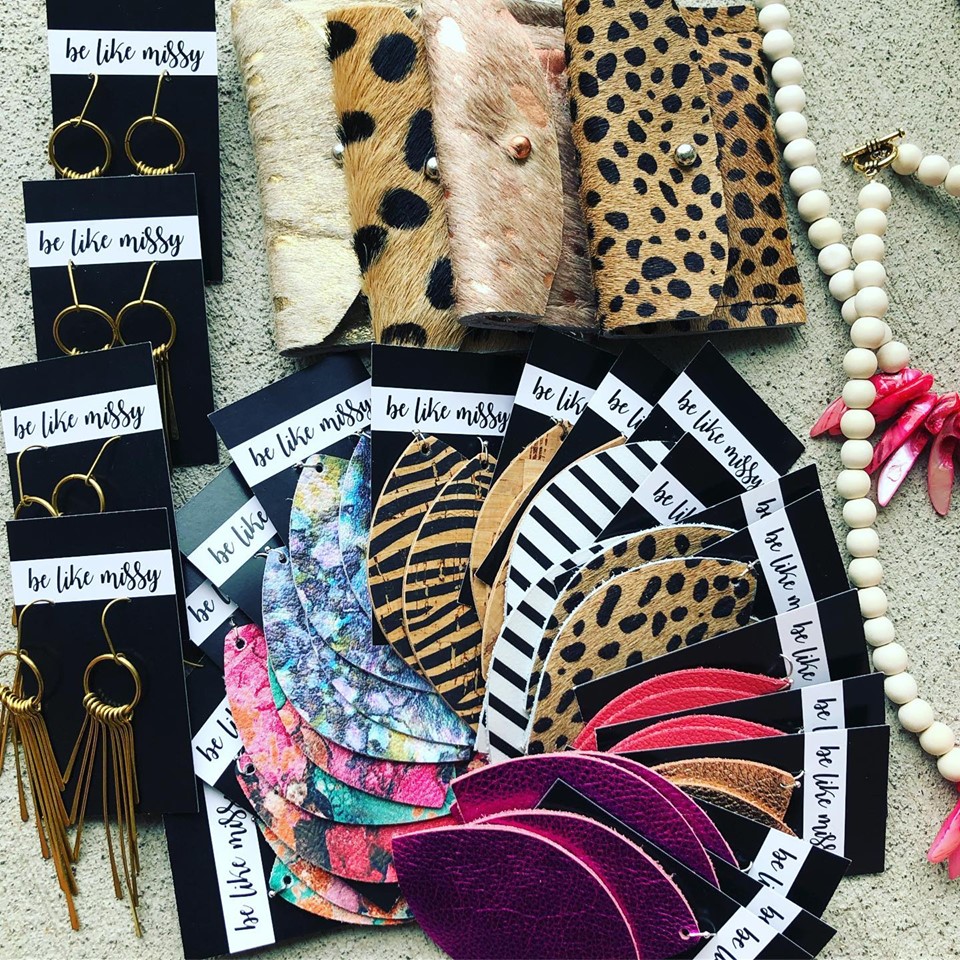 Be Like Missy specializes in high quality, made to last leather goods and coordinating jewelry. With an ever changing stock of fashion leathers and cowhides, new and classic styles, you are sure to find the perfect "gift for her". From our life changing lightweight leather earrings to our classic leather totes, each piece is made by hand.
Be Like Missy is owned and operated by local maker, Erica Vogel. As a former chemistry professor and trained PhD chemist, Erica used jewelry making as a creative outlet from her otherwise left-brained life. She has been making jewelry for over two decades, but didn't fully embrace it until 2016 when she left teaching to start her own business.
She loves sourcing quality materials and finding ways to make them work together. Erica strives to make pieces that Be Like Missy customers will want to wear every day, not only because they are beautiful, but because they are comfortable.
When she is not making jewelry, Erica enjoys drinking craft beer, running, bringing her therapy dogs to the federal prison, and volunteering with local dog rescues.