Daleism Openers manufacture high quality mountable metal bottle openers through the utilization of CNC machining!
Daleism Bottle Openers is run out of Wake Forest, North Carolina and founded by Dale Mobley in 2016. He has been dedicated to providing superior service and products ever since.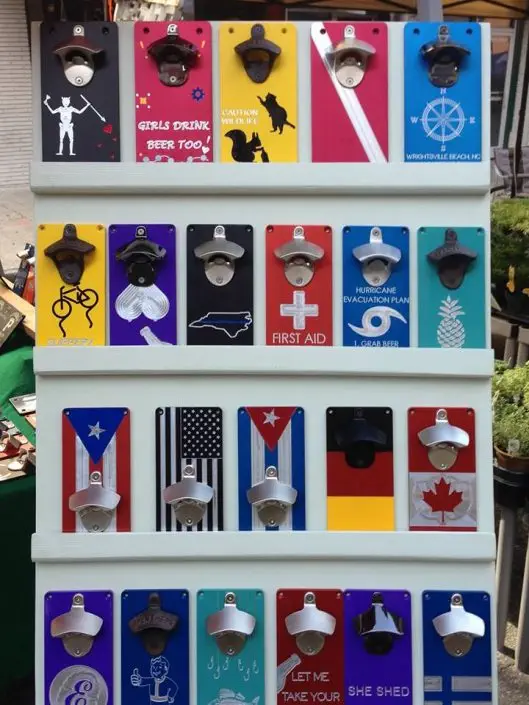 After opening up shop in 2016, Dale sold his first openers at Beericana in the same year. He is an innovative craftsman that calls Wake Forest, North Carolina his home. Dale also works with AccuTech USA as their Machine Shop Manager, but still finds a way to churn out elegant bottle openers. He is artistic, creative, and skilled, and enjoys both making the openers and bringing joy to his customers.
The reason that Dale created his company in 2016 was to fulfill a need that he identified in the drink industry. He noticed that there were no durable and long-lasting options for mountable bottle openers. Instead of remaining complacent and letting the problem go unsolved, Dale sought out to fix it himself. He took the time to make numerous openers until he finally found a production-friendly design that satisfied his needs and solved the problem. Now, we want to share his solution with all of you!
Take a look at some of our designs and see if you can find the right one for you!