Galatea Boutique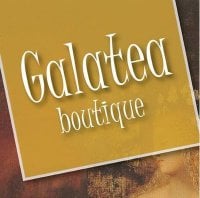 Welcome to Galatea boutique! We are a locally owned and operated boutique in downtown Raleigh.  We are proud long term members of Shop Local Raleigh, for 24 years we have supported local and small designers.  Our clothing is made by small designers and is often sustainable, organic, Fairtrade and local!
Black & White Sleeveless Dress
Flattering, easy dress that is great for casual or professional settings.