Support Local Craft Beer, Food Trucks, and Live Music on April 27 & 28
Brewgaloo 2018, the seventh annual festival, will be held the evening of Friday, April 27th and throughout the day on Saturday, April 28th in downtown Raleigh! This event supports Shop Local Raleigh and its mission to sustain programs that strengthen our local businesses.
North Carolina's largest craft beer festival kicks off with a sampler event on Friday evening from 6:00 pm – 10:00 pm in City Plaza. Limited tickets are available for Friday night's event featuring beers that won't be available at Saturday's festival and barrel aged and sour beers. Saturday's festivities run from 2:00 pm to 10:00 pm and span the length of Fayetteville St. as well as the intersecting side streets. This lively street festival features over 100 NC breweries, nearly 50 food trucks, dozens of local vendors, and bands.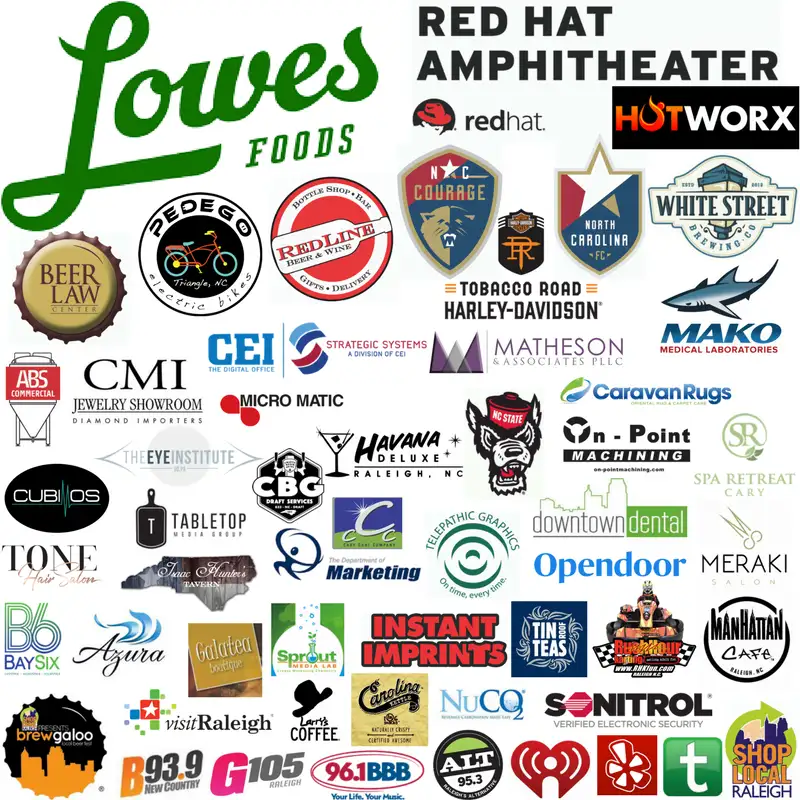 Shop Local Raleigh wants to thank their sponsors for helping to make this happen. Sponsors include: Lowes Foods, Red Hat Amphitheater, CEI, CMI Jewelry, Hotworx, Mako Medical, North Carolina Football Club, Pedego, Red Line Beer and Wine, Tobacco Road Harley Davidson, White Street Brewing, Caravan Rugs, Havana Deluxe, Azura Skin Care Center, Downtown Dental, NC State Athletics, On Point Matching, Cubillos, Inc., Tabletop Media Group, and The Eye Institute.
Tickets can be purchased in advance and the day of for both events. There is no admission to attend Saturday's street festival. Guests can purchase drink tickets to be redeemed for NC craft beer by the pint or by the taste. Food trucks and vendors will operate on cash and credit. Presale your tickets at https://shoplocalraleigh.org/brewgaloo/.
If you have any questions, reach out to us at: brewgaloo@shoplocalraleigh.org
Follow Brewgaloo on Twitter for updates: http://twitter.com/brewgaloo
"Like" Brewgaloo on Facebook: http://www.facebook.com/Brewgaloo
Follow @BrewgalooRaleigh on Instagram: http://instagram.com/brewgalooraleigh