Login to your account to renew your Shop Local Raleigh membership today!
To renew your membership please login to the website and use the "renew" feature in your member dashboard by following the instructions below.
TIP: To check your listing and account status without logging in, simply search the Local Business Directory for yourself. If you see something that needs updating, login to make the edits or let us know and we will get it updated for you. If your business is not showing up – it is time to renew!
Accessing your SLR Account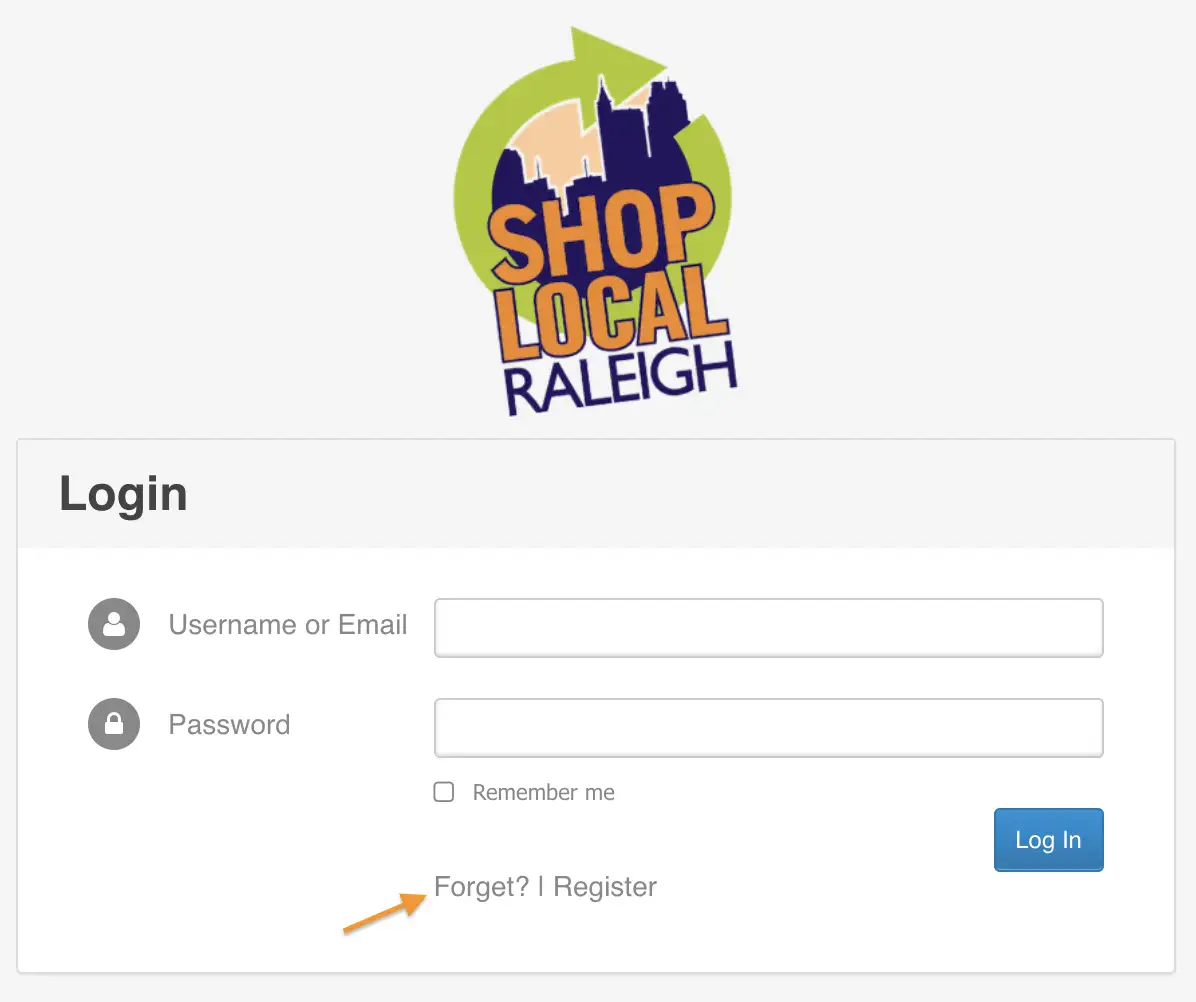 To access your account you must first login to the website. You can click here to open the login page or use the link in the top left menu.

Not sure what your login credentials are? Use the "Forget?" button on the login page to reset your password or send us an email for assistance.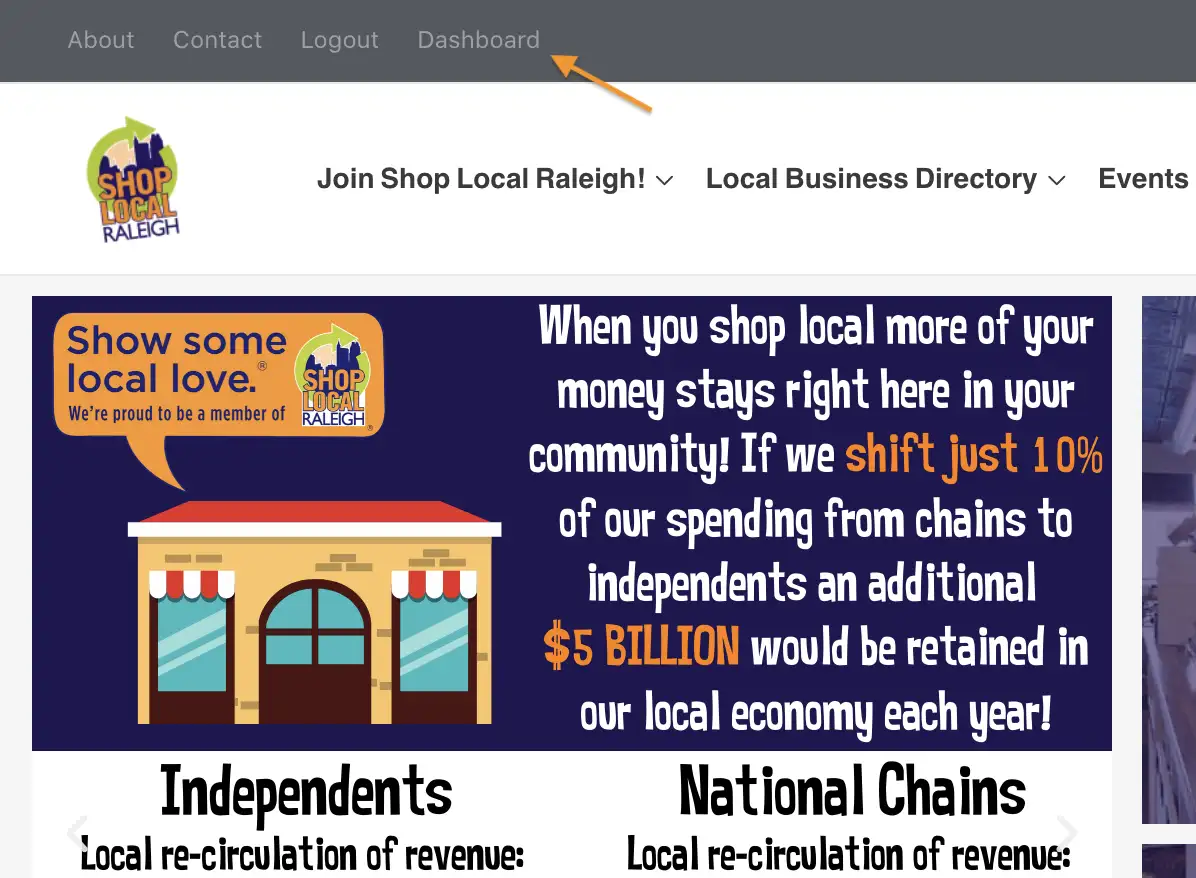 2. Navigate to Dashboard
Once you are logged in to the website "Dashboard" should be visible in the top left menu. Click on the link in the menu to be redirected to your Member Dashboard.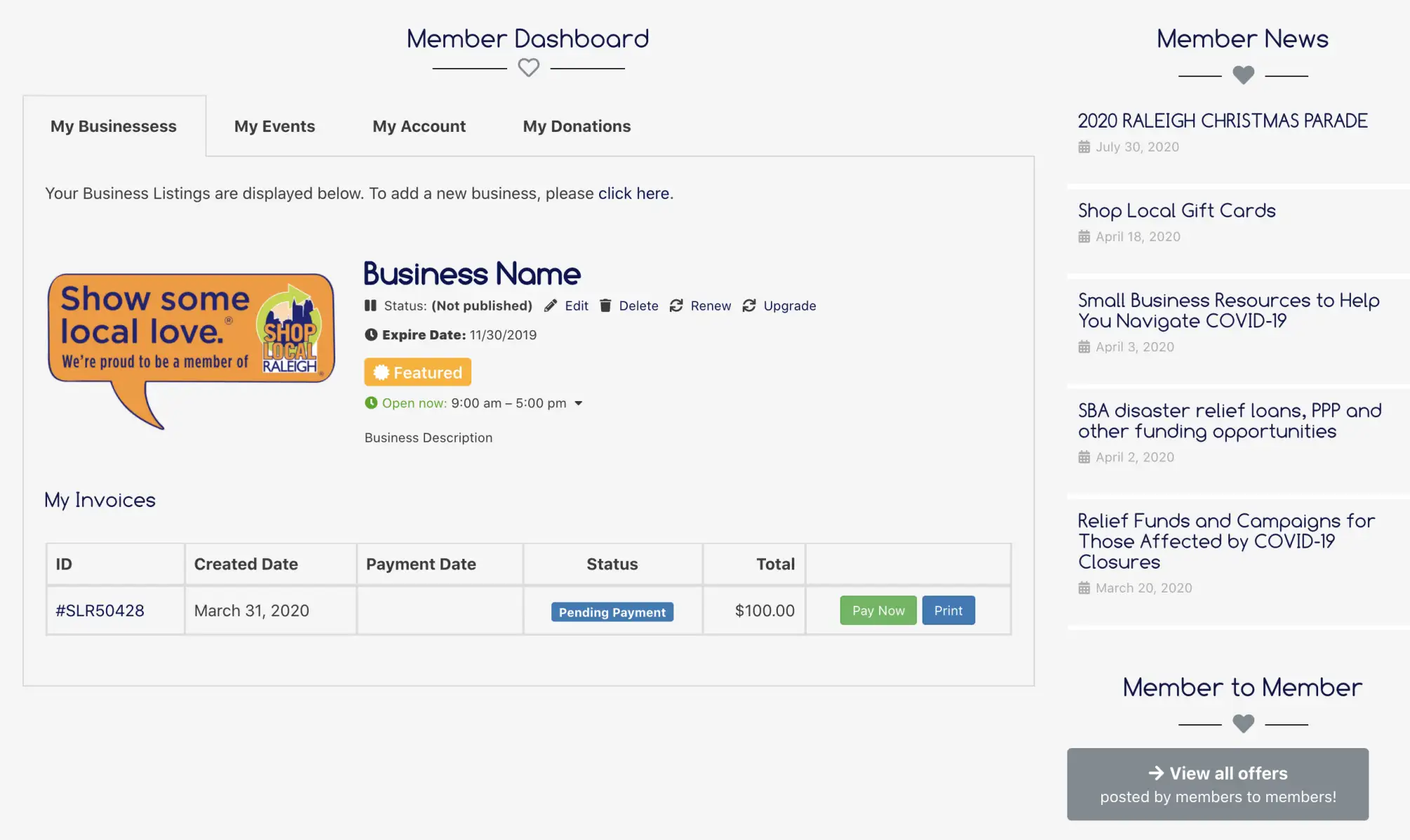 3. Account Details
From your Member Dashboard you can manage your business and event listings as well as view recent news and member to member offers. Under each listing preview there are options to edit, renew, and upgrade your listing. Under the "My Account" tab you can change your password and account email (this is the email you will use for login purposes and where account notifications such as renewal reminders will be sent).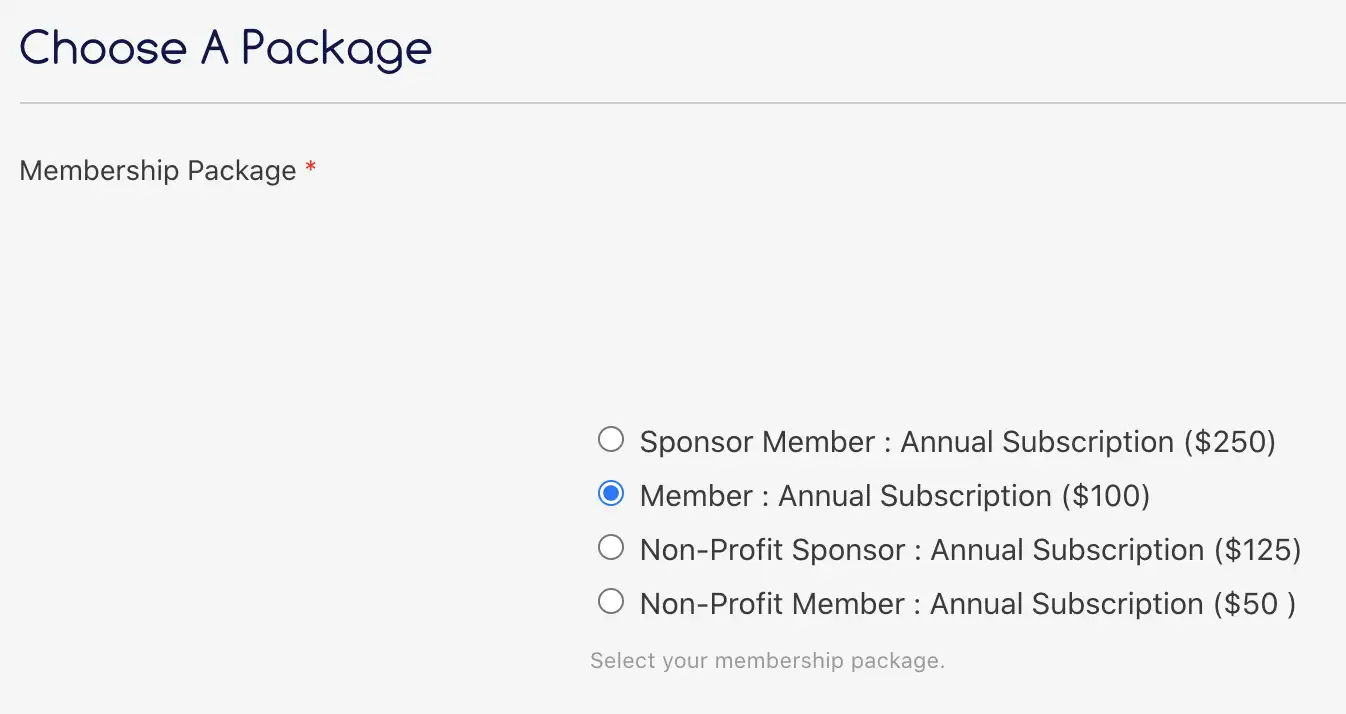 To renew a listing click the "Renew" button and then follow the onscreen prompts. You will first be asked to select a membership package and then review the information in your listing. Please ensure that the information in your listing is accurate and up to date. Your mailing address and contact email are NOT visible to the public. Inquiries for your business will be sent using a contact form to keep your information private.

Not sure which membership level to renew at? Click here to view membership details for each level.
After you submit your listing you will be redirected to a payment page for your annual dues. Once payment is submitted, you will be setup up for automatic renewal. Payment for membership dues will automatically process to the card on file at the end of the 1 year term. You will receive email reminders regarding your renewal payment and may cancel any time before the end of the term.
Thank you for your renewal and continued support of Shop Local Raleigh!
If you need any help at all renewing or accessing your account please do not hesitate to reach out.