Volunteer at NC's largest craft beer festival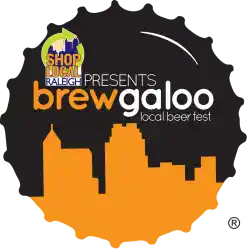 Brewgaloo has grown to be NC's largest craft beer festival and was voted #1 best beer festival in the US two years in a row! None of this would be possible without the hard work of the volunteers that this event is highly dependent on and we are SO GRATEFUL for you! Volunteers do everything from helping with setup to working the front gates, checking in food trucks to pouring beer and so much more. We can not do this without the help of fantastic volunteers, so thank you! 
All volunteers must be 21 years of age or older.
Per NC law, there is no drinking allowed before or during your volunteer shift.
In exchange for working a shift, volunteers will receive:
All volunteers will receive a festival t-shirt
Volunteers for FRIDAY NIGHT AND 2ND SHIFT SATURDAY will receive 10 drink tickets for use at Saturday's event AND a 50% off code for tickets to NC Hops Fest in June.
SET UP & 1ST SHIFT SATURDAY volunteers will receive 15 drink tickets for use at Saturday's event AND a 50% off code for tickets to NC Hops Fest in June.
3RD SHIFT & TEAR DOWN SATURDAY volunteers will receive a FREE ticket to NC Hops Fest in June. 
All volunteers will be entered into a drawing for 2 tickets to NC Hops Fest in June.
*Drink tickets are for AFTER your shift only – volunteers CANNOT use their drink tickets or consume alcohol prior to or during their shift per NC state law.
Volunteer Shifts
Friday, April 21, 2023
2pm – 6pm | Set Up
5:30pm – 9:30pm | Festival 
9:30pm – midnight | Tear Down
Saturday, April 22, 2022
10am – 1:30pm | Set Up
1pm – 4:30pm | Festival Shift #1
4pm – 7:30pm | Festival Shift #2
7pm – 10:30pm | Festival Shift #3
10pm – midnight | Tear Down
Volunteer Roles
Setup – Placing all brewery supplies at appropriate tents, hanging signage, setting up ticket boots, helping set up the merchandise area, etc. Heavy Lifting may be involved.
Front Gate – 

Working at the admission gates greeting all guests arriving at the festival. You will be scanning tickets, handing out pint glasses, assisting will call ticket holders to pick up their tickets, passing out maps, and helping answer general festival questions. This position is good for those who need to sit throughout the shift.

Block Crew – 

Collecting drink tickets from the brewery tents, emptying dump buckets, and assisting the block captain as needed.

Pourers – A

ssist brewers with pouring beer and talking with customers about the breweries and beers.

Keg Crew – Working

 at the refrigerator trucks dispersing and collecting kegs from distributors and breweries. Delivering ice and collecting orders needed. HEAVY LIFTING IS required.

Tear Down Crew – 

Helping to cleanup and break down the festival by collecting all beer/ kegs, waste buckets, banners, etc. and load trucks for removal from event site. Per our agreement with the City of Raleigh, the entire event has to be cleaned up at the conclusion of the event.
Save
Shop Local Raleigh wants to thank each and every volunteer who has dedicated their time and effort to help us put on Brewgaloo! Your hard work is what makes the festival run smoothly and safely. Without the overwhelming support of our local community and fellow beer lovers coming out to volunteer, Shop Local Raleigh could not host the biggest event dedicated to supporting locally owned businesses that NC has to offer!