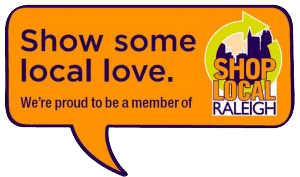 Are you a local business owner? Are you having to compete with large corporations, big box stores and national chains? Do you have limited advertising dollars to reach your customers?
If you can answer "yes" to any of these questions, then Shop Local Raleigh is a movement that supports your business.
Shop Local Raleigh is all about promoting & supporting locally-owned, independent businesses. It's about making your hard-earned money go further, fueling the local economy, & helping to preserve the unique character of Raleigh.
SIGN UP SHOP LOCAL RALEIGH NEWS
Fields marked with an * are required.