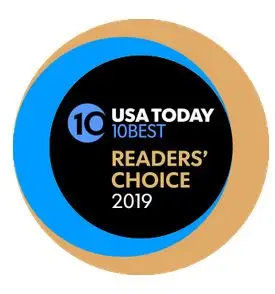 Brewgaloo received the news this week that it's been named Top Ten Beer Festivals in America by USA Today! The festival now entering in its 8th year showcases over 30,000 attendees, 120 North Carolina rooted breweries, 50 food trucks, 40 vendors, live bands, DJ's and has become North Carolina's largest festival and the largest in the south.
The event is organized by Shop Local Raleigh, a non profit organization that works to connect business and community together.
To celebrate this, USA Today has an online voting platform set up for the public to vote for #1!
According to USA Today, beer festivals not only offer attendees the chance to sample numerous brews – sometimes even rare and one-off pours – these events also allow beer fans to dialog with their favorite brewmasters, sample paired foods and learn about a host of topics related to beer and brewing. You can vote once per day for your favorite until voting ends on Monday, March 25 at noon ET. The 10 winning festivals, determined by your vote, will be announced on Friday, April 5.
Will you take a few minutes to vote for Brewgaloo today? Thank you for your support!
https://www.10best.com/awards/travel/best-beer-festival-2019/brewgaloo-raleigh-n-c/