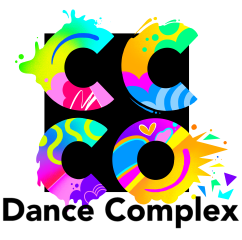 CC and Co. Dance Complex was voted #1 in Indy Week's Best of the Triangle for 2 years in a row. Christy Curtis is celebrating having her studio open for the 16th year! In 2004, she opened her dance studio in Raleigh and later grew to the studio she has now, which includes six dance rooms for plenty of space for her students creativity to grow. Christy has loved dance her entire life and has been teaching since she was 16. Her passion for dance eduction shines through her students. She opened her own space to give a twist on dance with her vast knowledge of teachings to watch her advanced dancers grow. Her goal is to introduce people to the world of dance. Showing people that dance can be an amazing creative outlook no matter what age you are. CC & Co Dance Complex is open to all ages from pre-school to adult classes.
As we all know COVID has been hard on many of our small businesses, but CC & Co Once Complex did not stop dancing. Zoom classes have been offered since last year and have been a great way to keep everyone connected. Since their doors have opened back up Christy and her team have been actively keeping everyone safe with distancing and sanitizing in the rooms. Their goal for this year is to keep moving forward and growing the dance community. Keeping the dance community connected and teaching each other new techniques is how they will move forward with their students and future students education. Christy is so proud of her students being able to strengthen their skills at home and be ready to come back in person.
CC and Co. dancers have had the privilege of performing onstage with Janet Jackson and Kids Bop Live. Alumni have performed on The Ellen Show, Backstreet Boys videos, on Broadway in Hamilton, Bronx Tale, Summer, Motown, Bring it on, Pippin, as well as Cirque Du Soleil, and the Oscars. They have also danced in many musical tours, including Madonna, Rihanna, Paula Abdul and Taylor Swift. Four of their dancers have made it to the Top 10 finalists' round on Fox's smash hit "So You Think You Can Dance." You have seen one of their alumna choreograph on the extremely popular NBC's The World of Dance using CC & Co. graduates as well as the new CBS hit series "The World's Best". In the new year, you will see former students, Ariana DeBose, playing Anita in Stephen Speilberg's feature film "West Side Story" and Ryan Murphy's latest Netflix production of The Prom! Former students have also attended conservatories all over the country from Glorya Kaufman School of Dance at the University of Southern California to Juilliard in New York City.
Their highly trained instructors are passionate about helping each of their students reach their fullest potential! CC & Co. is the best in hip-hop, ballet, contemporary, acro, jazz, tap, & more. They are currently offering hybrid classes through zoom and in person classes. Their programs and events are listed on their website! Follow them on Facebook, Twitter, Instagram and YouTube!