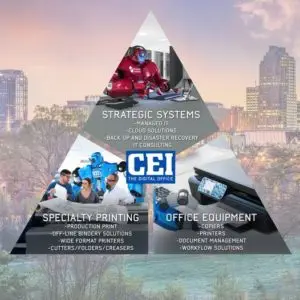 CEI – The Digital Office has been locally owned and operated in the Triangle for over six decades. They focus on providing state of the art digital solutions to be the "go to" for technology innovation in the Raleigh/Durham area.
The famous blue and red robots show what is offered through CEI. The red robot is the IT service idea which provides secure operations to keep your technology running smoothly. The blue robot is for the office equipment they sell. Their office equipment include copier and printer maintenance, document management, copier and printer leasing, offline finishing solutions, and requests for equipment pickup or move. Their IT services include outsourced IT, supplemental IT, cloud solutions, network security, and backup and sister recovery.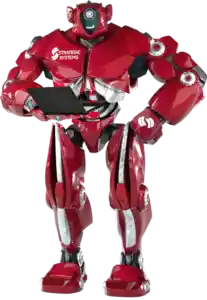 From office equipment to managed IT services you can count on CEI and Strategic Systems to provide leading edge technology with unrivaled customer service. What makes CEI and Strategic Systems great is their team. From their newest team member to their most tenured veteran, they take pride in working together as a cohesive unit. You can tell they love what they do. They enjoy working together as a group to ensure that their clients receive a customer experience unlike any other. As a locally owned business, their reputation in the community is built on their customers satisfaction. Choosing CEI and Strategic Systems will get you get a team of professionals dedicated to providing you with the best possible products, solutions and service.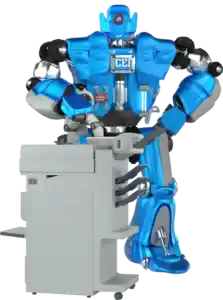 Mission Statement: "CEI – The Digital Office and Strategic Systems, a division of CEI, are dedicated to being the leader in business technology solutions in the Triangle. We view ourselves as partners with our valued team members, clients, and community; striving to provide unparalleled customer service and satisfaction. By combining a creative work environment of dedicated professionals with innovative customer facing solutions we enhance our customer's document management, business continuity, and overall organizational workflow."
You can contact them on their website or stay connected through their Facebook, Instagram, and Twitter.