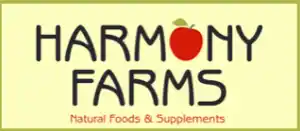 Harmony Farms first opened in 1974 and has been in its current North Raleigh location since 1984. Steve and Nancy had similar goals and dreams to escape corporate America and offer healing practices in a healing and sustainable environment. Marian Wall was the previous owner and with the perfect timing wanted to sell Harmony Farms. Steve and Nancy bought the store in 2005 and have since then expanded with an additional 2000 square feet,
making room for awesome new products!
The goal in Harmony Farms is not only to heal, but to educate as well. Their mission is to educate everyone in utilizing natural resources to better ones health. Harmony Farms employees are trained and educated  to understand every product in the store. Nancy and Steve love the customer experience, being able to communicate with new and regular customers to better their lives is what the Longs love to do. They enjoy building trust with customers and being honest about all the ingredients in their products to ensure
you get what you paid for. There are seminars the Longs teach at their store to educate people too!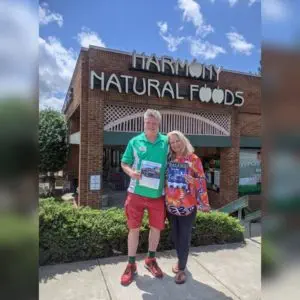 The Longs enjoy communicating with the community of Raleigh to discuss new and other uses for sustainability and nutrients. Harmony Farms has an awesome juice and smoothie bar, and compost what's not used.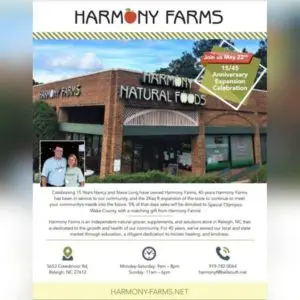 Harmony Farms is about to celebrate their 15th / 45th Anniversary / Store Expansion! On May 21st to the 23rd the entire store will be 15% off regular price and 5% of the proceeds will go to Special Olympics in Wake County with a matching gift from Harmony Farms. More than 70 local vendors are represented in Harmony Farms and many of them will be there on the 22nd. Go on by to have some samples and try to win some gift baskets in the raffles! Check out their website or Facebook for more information!