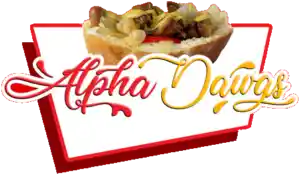 Feed your cravings at Alpha Dawgs Inc! They serve everything the foodies want. If you're in Raleigh, NC and in the mood for a Philly cheesesteak or hotdog, then stop on by!
Hisine is the owner and founder of Alpha Dawgs. He started his business from scratch with only the idea of a classic New Jersey hotdog he was so fond of growing up with. From a classic hotdog to one with amazing toppings such as peppers, chili, and their house sauce, Alpha Dawgs can give you a taste you can't forget. Their homemade
 cheesesteak is fantastic as well. Making their own bread gives it an amazing taste!
Hisine enjoys getting to know his customers and seeing their reactions to his foods. Alpha Dawgs is a family owned business, but are looking to expand their business. Their goal is always customer satisfaction. That means always providing quality service and delicious food at an affordable price.
Alpha Dawgs truly meets your hotdog cravings.
If you're ready to satisfy your stomach, then go and visit us at Alpha Dawgs Inc today, or order take out online!
Visit their website and follow them on Facebook or Instagram to keep up with their creations!