Meet the Owner Series presents…
InBetween the Blinks
Tara Lynn
You may recognize her name from WRAL news, but Tara Lynn has discovered a new career path she is extremely passionate about. Lynn had always been interested in photography and scrapbooking since she was a little girl. InBetween the Blinks is Lynn's very own photography business, focusing on capturing memories of dogs and cats, and their personalities and bonds with their owner's.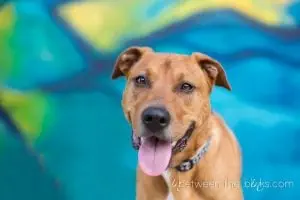 Lynn graduated from the University of North Carolina at Chapel Hill in 2006, and started her career as a news reporter and producer in Charleston, South Carolina. She quickly fell in love with the charm of Charleston and is always looking for a reason to go back. At that time, her husband was attending law school in North Carolina, and the couple had the itch for a pet of their own. They had come into contact with a blonde beagle at a local rescue in Charleston, but were unable to treat the dog for heartworms in another state. They continued their search for a blonde beagle, and found a puppy in Florence, South Carolina. Baxter, the blonde beagle mix, has become a key component in their family and Lynn's career. After adopting Baxter, Lynn felt compelled to volunteer at a local shelter in hopes of helping other pets like Baxter find forever families. The rescue was in need of pictures of the animals that were currently up for adoption, so naturally Lynn began taking their photographs.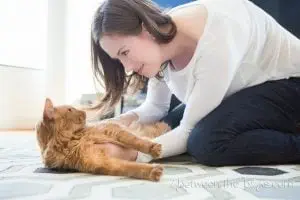 Lynn wanted to share her photos on Facebook and create a website to give extra exposure to the animals needing homes.  She always knew the power of branding and wanted to create a name for her work whether it remain a hobby or one day turn into a business. "If I were to have someone photograph me and my family I want the nice smiling pictures, but I want them to capture those moments that if you were to blink, you would miss it," said Lynn. "That is how I came up with InBetween the Blinks."
Lynn moved back to North Carolina in 2011, and began working as a news reporter at WRAL. WRAL had a close connection with the SPCA of Wake County, so Lynn reached out and offered to volunteer her photography services. Lynn left WRAL in June of 2016 to pursue photography full-time. Lynn said "My passion for photography and pets had outpaced my passion for news." Shortly after leaving WRAL, an opportunity to work part-time as the Communications Director at the SPCA of Wake County came across Lynn's path. "It was a perfect fit for me," said Lynn. In addition to her position as Communication Director, Lynn is able to continue her volunteer photography work for the rescue. This is her seventh year volunteering with the SPCA.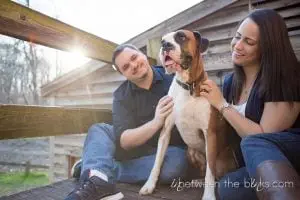 InBetween the Blinks primarily focuses on pet photography, but Lynn often photographs the families of pets that she has previously worked with. "I start with the four-legged kids and it is fun to see the families grow," said Lynn. "I end up taking photographs with the two-legged kids too!" Lynn tends to photograph families with a variety of pet parents. Her typical clients consist of younger couples who do not have children, and older couples who have grown children. Lynn enjoys taking photos of families every year, such as Christmas cards or yearly sessions, mainly to see the families grow. One of her favorite sessions to photograph are of senior pets. She sees the biggest reward knowing that her clients have the memories she has photographed, before they pass. Lynn will receive emails from clients, thanking her for her photography when they are in the process of saying goodbye to their pet. "I see photography as a gift, and I am so grateful I can share it with people."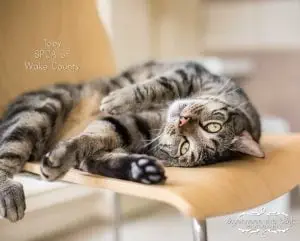 "My clients become part of the family," said Lynn. Her passion and aspiration to create memories through photographs for families is inspiring. Lynn's two-legged children consists of her two daughters, Claire (3) and Emerson (4 and a half months). Claire is eager to walk in Mommy's footsteps and Lynn said, "If only I could get her to help with the editing, blogging and whatever else I need help with, but we will work on that!"
For a new business owner, Lynn advises they definitely need patience. "You need to be able to weather the storm, the highs and the lows, and if there is a low, be able to bounce back," said Lynn. She explained that being a solo entrepreneur can be exhausting at times, because you control all the parts of the business on your own. She advocates becoming a part of a local community, like Shop Local Raleigh, so you can make a network of trusted partners you can reach out to. Lynn is looking at 2017 as a learning experience for InBetween the Blinks. She had a baby in the spring and it is hard for her to create a predictable income not only because photography is seasonal, but because her life is focused on being a mother. Lynn is taking this opportunity to market and analyze InBetween the Blinks, so that she can be prepared for the busier months in the fall.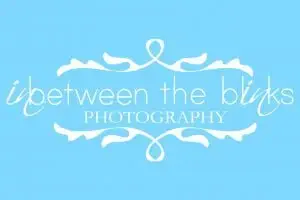 The majority of her sessions are dogs, but Lynn loves photographing cats as well. The main way she gets the animal's attention is with squeakers, treats or any other type of toy. Lynn focuses on safety during her sessions and requires the dogs to be on a leash, and she will later edit the leash out of the pictures. An ordinary session with Lynn lasts around one hour, depending on the client's wants and the dog's personality and costs $200 for an online image gallery of 25-35 pictures. Clients typically invest $750-$1000 in prints and products after their session."Every session is different," said Lynn. "I read the owner's energy and the pet's energy and work around that."  At the end of each session, Lynn gives a good scratch and massage to all of the dogs she works with.
To describe InBetween the Blink's as a genre of music, Lynn called it "pop" because it can be colorful, contemporary, modern and fun!
Lynn is also a creator of TriangleUnleashed.com, which is a local pet guide for pet owners in the area. Triangle Unleashed connects local pet businesses and collaborates on deals and offers for pet parents. "I adopted a dog, and it changed my life." The adoption of Baxter not only changed Lynn's life emotionally, but it changed her entire career.
Written by Megan Brown
Shop Local Raleigh Intern
InBetween the Blinks
http://inbetweentheblinks.com/pets/
tara@inbetweentheblinks.com
Triangle Unleashed