How Her Journey to a Healthier Lifestyle Led to Business Ownership
Meet Lauren Strohofer
Lauren Strohofer left her home in Staten Island, NY to start fresh as a freshman at NC State. She moved to Raleigh for her education yet the community and opportunities here convinced her to stay. Her family fell in love with Raleigh through Lauren's stories convincing them to move to Raleigh shortly after. Like many college graduates, Lauren decided that her degree was not where her passion was anymore. She took her degree with her and decided to work in the service industry while she figured out what she wanted next. Her next career move was at Verizon Wireless where she was able to pay off her student debt and reap the benefits of corporate America. With the perks also came the burnout, Lauren was ready to find a job that filled her wants and needs professionally as well as personally, so she built one…
What is Blend Raleigh
Blend Raleigh was born out of a health kick that evolved into a lifestyle. Lauren joined a nutrition club and fell in love with its services and products. While working for Verizon she planned her next step. Once Lauren and her business partner saved enough, they opened their storefront with health and wellness at the forefront. Here, Nourish Raleigh was born. Ten years later, her first location is still open and Blend Raleigh has been flourishing for the past two years. Lauren sold her Nourish Raleigh to her business partner and her full focus has moved to Blend Raleigh on Hillsborough Street.
As stated on their website, Blend Raleigh is a healthy smoothie and energy bar serving healthy food fast! They serve tea, energy drinks, shakes, and snacks. With over 25 healthy options to meet everyone's interests.
Q & A With Lauren Strohofer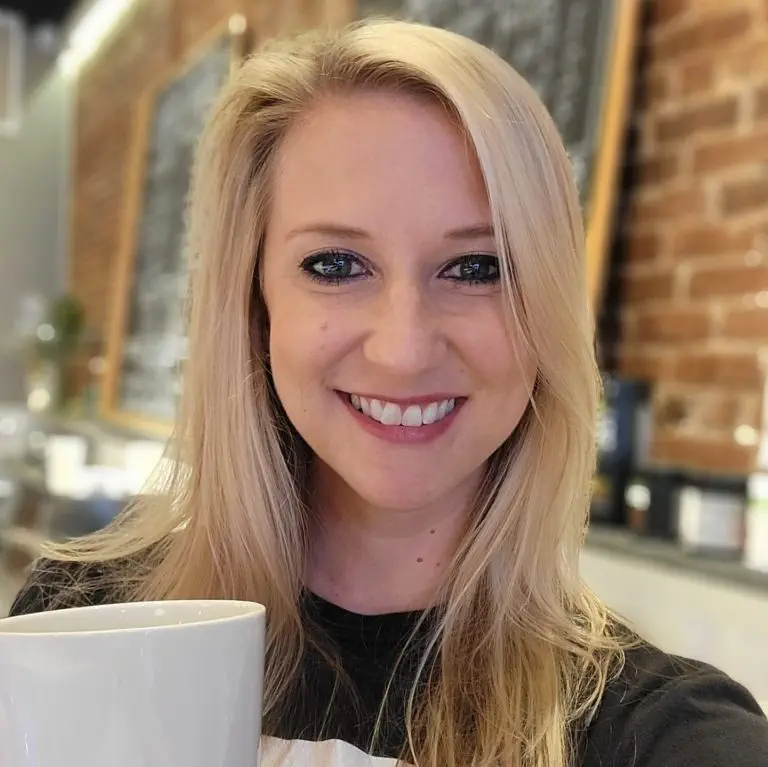 What drove you to want to start your own business?
It started with the product. I had amazing results and wanted to help others achieve their goals. I love helping others get healthy and this was a great opportunity to turn it into a career. 
What is the hardest part about owning your own business?
Where do I start… I would say the learning curve is the hardest part. I learn something new every day. Even still my advice is to continue to push yourself to stay hungry to learn, keep an open mind, and look for new opportunities.
How do you balance work and life outside of work?
Oh goodness, I don't, this is my life and I love it. Running a storefront is only one aspect of how I build my business. I also work with clients, one on one consulting, evening phone calls, and much more. That said,  if I need to turn my phone off and be present in what is going on around me I am able to do so. I truly love what I do so it doesn't feel like work.
Who has inspired you the most/Who has taught you the most?
My mom is a huge inspiration and teacher in my life. She is an entrepreneur and I have learned so much by working at her side. She actually works here at Blend Raleigh now and has helped me immensely at both of my locations. Another inspiration in my life would be the nutrition club I joined way back. The club is a personal development club and company and encourages a motivational mindset. Since working with them I swear by the law of attraction and through them, I can say I have become a much better version of myself.
What is your favorite part about owning your own business?
My customers keep me going. I absolutely love forming a relationship with my customers and helping them meet their health goals.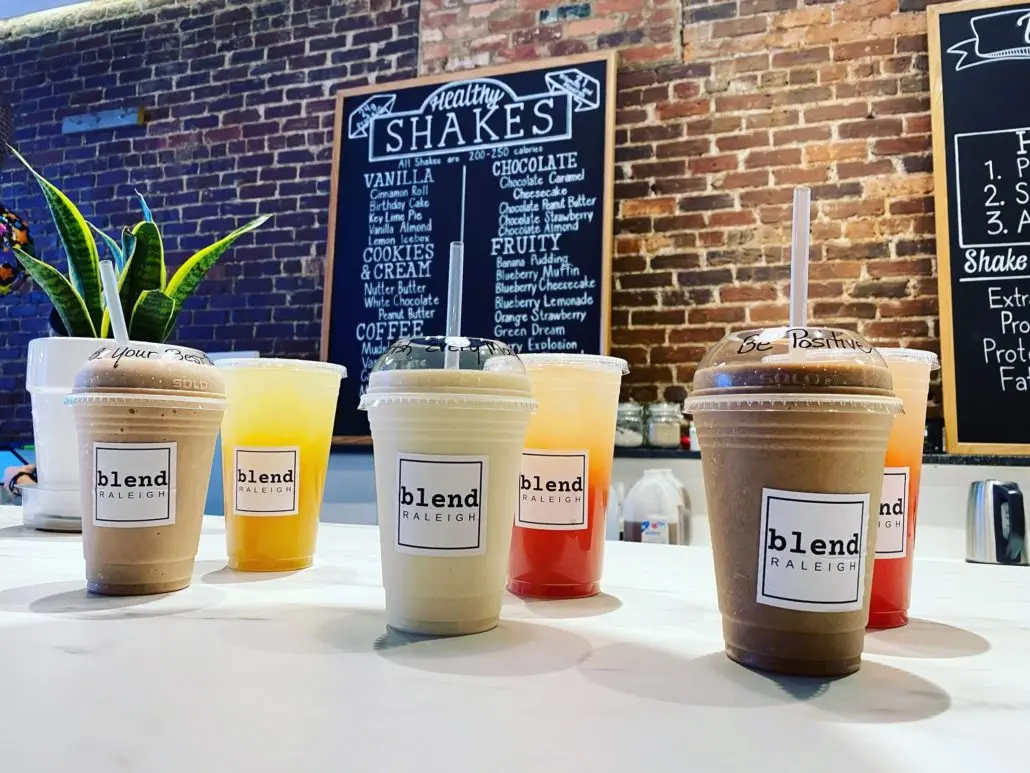 What advice can you offer to other business owners?
Three things:
Stay positive, even when you feel like crumbling

Use social media – it is free advertising!

Be the business where you would want to be a customer
What did opening a business teach you about yourself?
Immediately, I would say it taught me how strong and brave I am. A lot of times you cripple in fear of the unknown but if you never go for it you will have to live with that fear. Is this career path perfect, no, but it is better than a lot of the other options I had before I decided to go for it.
Tell Me More About Blend Raleigh!
Join the Nutrition Club! Work with a trainer to make and meet your complete wellness goals
Punch cards – Operating like a meal plan, punch cards are a great gift for students! Start a punch card with Blend Raleigh where your points add online and each visit directly charges your account.
Wellness Profiles – We offer Free wellness profiles, coaching with a product purchase on how to best use the products for your goals
Get Connected