Meet the Owner Series presents…
Alexy Realty Group
Tiffany Alexy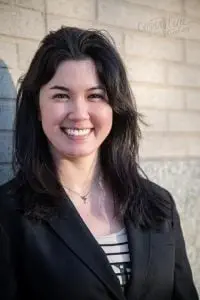 Growing up in Cary, Tiffany Alexy is very familiar with the Triangle Area. Alexy graduated from The University of North Carolina at Chapel Hill with a degree in Spanish and Sociology. Later, she attended North Carolina State University for graduate school, earning her MGIM (Master in Global Innovation Management). During her graduate school experience, Alexy started to understand the basics of running a business. Alexy now the is head of her own real estate firm, Alexy Realty Group, as of June 2017.
After graduating from UNC, Alexy took a gap year before attending NC State. During this time, Alexy got her real estate license, but she did not put it to use it for the following two years. Alexy has had a variety of jobs in the area, including working at local a Chick-Fil-A, Starbucks, Massage Envy and the Umstead Spa. She also held a corporate job at Vanguard, located in Charlotte, before realizing she wanted to work on her own.  
Alexy started her career in the real estate world as a real estate investor, before she started her schooling at NC State. She had purchased an investment property nearby campus for her to live in, and planned to rent the other rooms to cover her housing expenses. Alexy continued this for two years before realizing she could see a future career involving real estate. A couple of her friends from NC State gave her the push to when they needed help buying a home of their own, and were utilizing her familiarity with the real estate market. From then on, her interest in real estate and property management started to grow.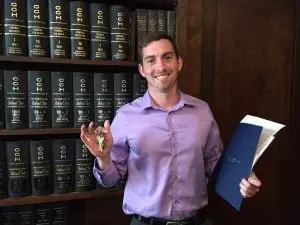 Alexy never pictured herself as a broker-in-charge, but after 2 years in the industry she realized she had the experience and the confidence necessary to go out on her own and to lead a team.  She credits her leadership skills to Chick-fil-A, where she was a manager for 8 years.The two had come up with a "strategy" that consisted of Alexy owning her own firm, offering property management and using the profits to invest in other properties. "Ever since then, that has been my focus," said Alexy. Alexy is still affiliated with Fathom Realty and says they have given great support throughout the process of branding herself.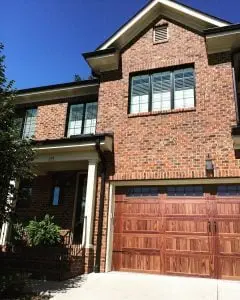 Alexy has a strong connection to Raleigh, and considers it her home. She tries to shop locally as frequently as she can and enjoys spending her time in locally owned businesses. "You get better quality and better service," said Alexy. "There is more of a community feel." One of her favorite places to grab coffee is Benelux Coffee in Cameron Village, a fellow member of Shop Local Raleigh.
Alexy Realty Group is primarily focused on real estate inside of Wake County, Durham County, Orange County and some of Johnston County.  Alexy sets herself apart from other big branded realty companies by her ability to be a real estate agent and a property manager. "I am a one stop shop for people who are interested in real estate and want to get the most out of their properties," said Alexy. She sees a lot of clients buying homes to live in the first few years, then wanting to rent the property out in later years. Alexy can be the real estate agent for the processing of finding and buying a home and later can become the property manager for the same home for renting and leasing aspects. She has looked at a wide spectrum of properties, ranging from extremely damaged homes to million dollar homes.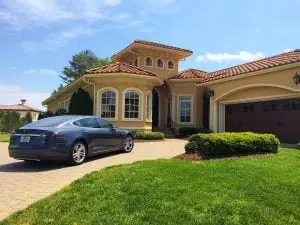 Alexy owns six properties in the area of her own, which she acts as property manager. She has mostly "buying" clients, who she considers to be clients who are looking to buy a home. Unfortunately, Alexy explained to me that in the Raleigh area, inventory is low and there are more people wanting to buy than selling. "First time home buyers can not stretch as much in their budgets, and end up getting priced out of houses," said Alexy.
For advice to a new business owner, Alexy says to "say yes to everything." She has found the most help from pushing herself to attend networking events and meetings, so she can meet the clients and contacts that can help expand her business. "You have to be everywhere," said Alexy. "That's how you know if it is going to work for you." The majority of her clients she considers to be in her "sphere of influence." She has had many referrals from friends and family, and it has helped that she grew up in the area and was involved in many activities. "I actually just closed on a house with a client I was best friends with in Kindergarten!" said Alexy. She stresses that if a business owner provides a great service to a client, they will refer you to their friends and family, and that is an important aspect of real estate.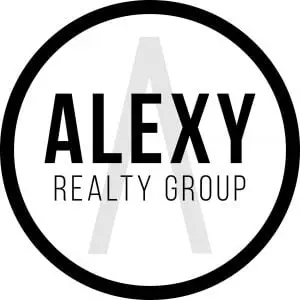 To describe Alexy Realty Group as a genre of music, Alexy said "Real estate is very cyclical so I can't describe it as one genre." She brought up Lindsey Stirling, a violinist that plays music with very different extremes to describe her business. "Real estate is interesting," explained Alexy. "It is either very busy or really quiet." May through September are her busiest months and January to March were her slowest, as of last year.
Alexy Realty Group wants to see large growth in the future, and hopefully managing at least 25 properties by 2018. Alexy would love to start building a small team of employees to help her, including an assistant and other brokers.