Curry in a Hurry and Iyla's Southern Kitchen Announced as Newest Food Vendors in Downtown Raleigh's Morgan Street Food Hall & Market
Morgan Street Food Hall & Market, downtown Raleigh's newest foodie destination opening Fall 2017 is excited to announce two new culinary concepts to its roster of unique dining offerings:
Curry in a Hurry and Iyla's Southern Kitchen.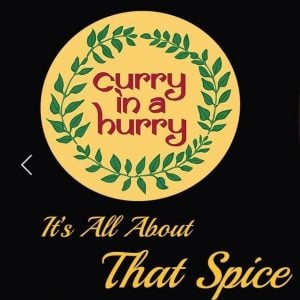 With the moto of "It's all about THAT spice" award-winning chef, Alaksha Surti, is bringing exotic spices and Indian curry dishes to Morgan Street Food Hall with the first brick-and-mortar location of her popular Hurry in a Curry food truck. Committed to sourcing local produce and only using Halal chicken and lamb, Curry in a Hurry is known for its wide variety of Kati Rolls, an Indian version of a burrito that is a popular street food, a wide selection of curry dishes and Naan sandwiches.
From Indian specialties to Southern favorites, the food hall aims to please all palates. Chef Greg Nelson will showcase his devotion to Southern cooking with the opening of Iyla's Southern Kitchen. Chef Greg is a classically trained chef who studied at Le Cordon Bleu College of Culinary Arts in Orlando and boasts an impressive resume working in luxury hotels in Charlotte, NC and Washington, DC. In each of those cities he learned about "metropolitan cuisine" and is using that knowledge to create signature dishes like Chicken and Waffles with homemade Pimento Cheese and Chow Chow slaw.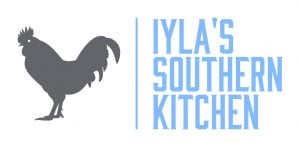 "My goal in finding the right culinary concepts for the Morgan Street Food Hall was to make sure I was not only offering a wide variety of choices but also that those choices had a tie-in to the local community," said Niall Hanley, owner of Hibernian Hospitality Group. "Each of the tenants we've named has an exceptional story – whether it is Carroll's Kitchen, a non-profit that aims to break the cycle of homelessness or a local food truck like Cousin's Maine Lobster that has found enormous success but wants to expand; this is a way that the culinary community of Raleigh can grow and chefs and entrepreneurs can try new things on a smaller scale."
  The Hibernian Hospitality Group is a longstanding benchmark restaurant ownership group based in Raleigh, NC featuring a wide array of authentic and inspiring hospitality experiences. The Hibernian Hospitality Group's 50+ combined years of operational knowledge is the foundation for an exceptional track record. Currently, there are two locations of the Hibernian Irish Pub & Restaurant, XoCo, The Station at Person St., Solas nightclub/event space and downtown Raleigh's newest speakeasy, Watts & Ward. The Raleigh Beer Garden, which won the Guinness World Record for the world's largest draft beer selection and the highly-anticipated Morgan Street Food Hall & Market round out the company's growing portfolio of culinary experiences.