Where Business and Community Connect

SLR Partners with Local Market Organizers to Add New Member Benefit!
Shop Local Raleigh is excited to announce a new partnership with local markets Pop-Up Raleigh, Raleigh Night Market, and The MAKRS Society. Members of SLR will now receive discounted vendor rates at these local markets!
 The New Shop Local Raleigh HQ!!
After months of planning and construction, we are excited to show off our new home and welcome you to 4001 Hillsborough Street! The newly renovated space is open to members and we invite you to stop by to say "hi" and check it out. We plan to host an open house when the time is right but until then, we hope you will enjoy these before and after photos documenting the transformation of the new Shop Local Raleigh headquarters!
St. Patty's Day Specials

weeks away! We are compiling a list of local events and specials to share with the community. Let us know how you are celebrating by sending details for your upcoming sales, event, holiday menu, or any specials you have planned to contactus@shoplocalraleiogh.org.
Are you already prepping for Easter? Send us the details so we can help promote yo
Faces of Shop Local Raleigh
Midtown and Cary Living's May/June issue!
Would you like to be apart of "Faces" for Raleigh/Western Wake? 
Faces of Raleigh/West Wake exposes your business to 280,000 Midtown/West Wake readers.  "Faces" gives readers the chance to meet "local business" and how they can support with a great photo and editorial. The publication offers full and double pages depending on how many members would like to participate. 
Faces has been crazy successful for five years, for the readers and for the advertisers- becoming Midtown's biggest and best issue ever. The concept offers a unique black and white portrait of your local businesses in a special section of Midtown and Cary Living Magazine for a special rate. The offer comes with complimentary 30-minute photo session and full usage rights to the photo with logo.  
March 19th is the deadline to reserve your space.
If you would like more information on how you can participate in the "Faces of Shop Local Raleigh", please contact us today.
Downtown Pop-Up Grant Program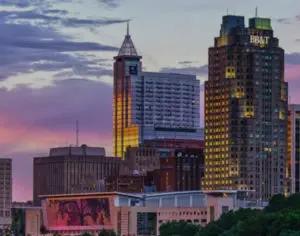 Downtown Raleigh Alliance has created a Pop-Up Grant program to help revitalize vacant storefronts and bring more businesses downtown. The grant is aimed at businesses interested in short-term leases (3 months – 1 year).
This funding opportunity offers reimbursement grants up to $2,500. Pop-up businesses that are 50% or more minority-or-women-owned may apply for an additional $2,500 in funding (up to $5,000). 
Visit our website for more information and to apply
UPCOMING EVENTS
March 16th at 10 AM – Tech Tuesday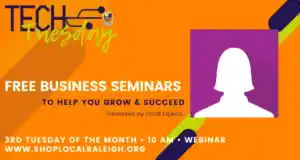 Save the date for March's Tech Tuesday! Join us on Zoom the 3rd Tuesday of every month at 10 AM for Tech Tuesdays, a free hour-long webinar with a new topic each month presented by a local expert.
Click here to add Tech Tuesdays to your calendar!
In case you missed it….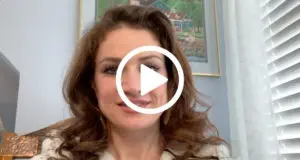 ORDER LOCALLY SOURCED PPE!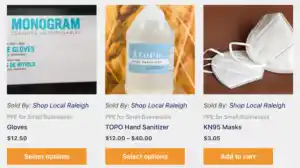 Shop Local Raleigh has worked with local suppliers to place bulk orders of PPE supplies so that we can pass the savings on to you. Place your orders through the SLR website and we will be in touch to schedule a time for local pickup or delivery.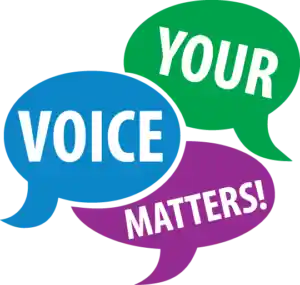 State of Raleigh/Wake Co Small Business Survey
We want to hear from you!!! This survey is designed to help us understand and hear your feedback, in a safe place, on the state of business and how we might be able to help support you!! Your time is valuable and we want you to know that every answer will be read and we will be working to help support you with this very important feedback! The survey will take less than 5 minutes to complete.
Please take this 100% annonymous survey, share with fellow business owners, and help us help your business.
Is your listing up to date?
Please take a moment to check your listing in the online member directory for accuracy. You can make edits by logging in to your account. Click here for instructions on accessing your account or email us for assistance. If you do not see your business in the directory then it is time to renew!
#SHOWSOMELOCALLOVE
Shop Local Raleigh
4001 Hillsborough Street
Raleigh, NC 27607