Localista is Passionate About Local.
Localista loves to help discover & promote locally owned businesses an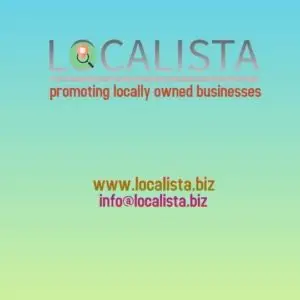 d artisans, as well as connect them to events and causes important to the community.
Creative Collaboration
Recently started a business or looking to grow an existing one?
They would love to collaborate and come up with creative ways to promote your business – be it an Event, Promotion or Feature.
How do they Promote?
Localista is in the process of launching an App called Localista, that will enable Small Business Owners, Artisans, and Non-Profits to list themselves and grow their network and business.
It will also act as a guide for consumers to discover, interact and support these local entities! Stay tuned & reach out if you'd like to get a Demo!
They also promote through weekly Business Threads and Individual Ads and host an interview series called the 'Local Spotlight'.
How to Get Connected?
You can reach them in several ways. You can contact them through their website or just get your feet wet by joining their Facebook group.
They are building a community on Facebook that has a diverse mix of small business owners, artisans,  non-profits, and consumers local to NC. This group is close to 2,300 members strong and growing.
FACEBOOK GROUP – Localista