Smith & Smith, CPA offers professional business accounting/CPA services to small-medium sizes businesses and we prepare personal tax returns for individuals/businesses.
We have a strong reputation in the area for providing excellent customer service and are known for having deep roots in community involvement. We take pride in being able to save our clients TIME and MONEY by meeting their business needs and providing them with a strong sense of knowing that their IRS/government obligations are fulfilled in a timely manner. We also help clients search for those tax-saving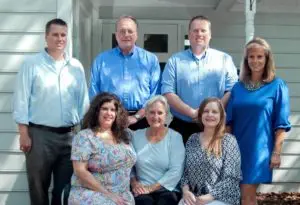 opportunities and assure them that we are on their side when it comes to making strong and SMART business decisions.
FLAT Rate for Monthly Business Clients-
Do you hate being charged each time you call your CPA? WE TAKE AWAY THE BARRIERS TO COMMUNICATION! We want our clients to feel comfortable calling with any professional questions they need answered.
By having an open policy, that is free of additional fees, we have improved the CPA: Client Communication Relationship. This solves problems and issues in a timely manner and could SAVE OUR CLIENTS' MONEY!
Our Flat Rate is customized for each individual client to meet his or her business needs. The flat rate applies to our business clients only. Personal tax return clients should call for more details.
The Backstory
Smith & Smith, CPA, P.C. was started in 1995 in the heart of Cary, NC. Over the years our family owned and operated CPA firm has grown to include five family members: Bob, two of his sons, Blake and Cam, and Becca (Blake's wife). Bob's wife, Sharon, recently joined the family firm in late 2011. After 25 years in the school system, Sharon felt like it was time for a change and is now another vital part of our CPA firm.  Alicia Angell joined our firm in November 2012 as a CPA.  Cheryl Harrigan, joined our firm in 2018 as an IRS Enrolled Agent.
Please visit our website www.smithandsmithcpa.com for more information!
We are taking on NEW clients (business and individuals) at this time, we look forward to hearing from you soon.