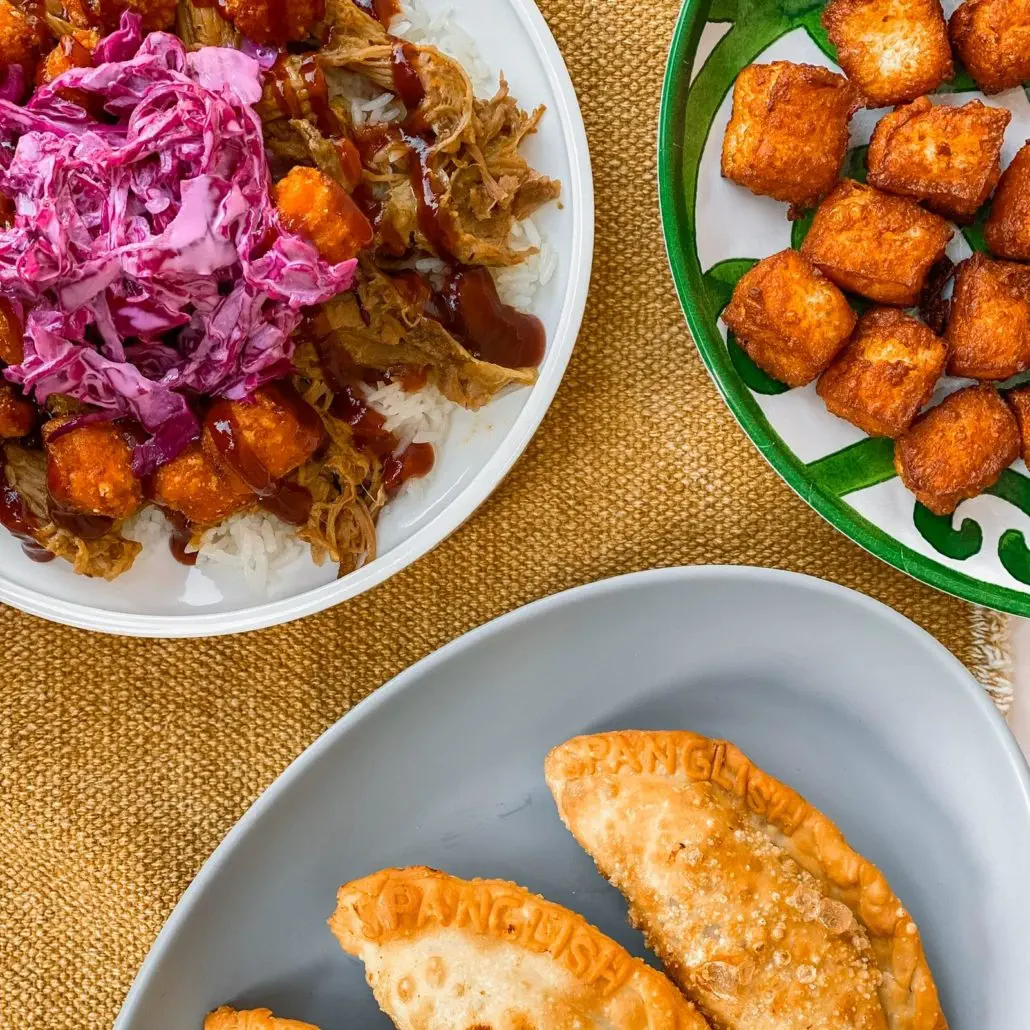 The one, the only, the original. Spanglish was launched in 2016 as a food truck, serving the greater Raleigh & Durham area with delicious and authentic Puerto Rican cuisine. 
From our in house sobao bread, made-to-order empanadas, to our 12-hour low-and-slow-roasted pork, our menu is meticulously crafted to transport our guests to our home, the tropical beauty of Puerto Rico.
Find us on the street at popular spots and breweries, or wow your guests with the truck for your next event!
You can now enjoy Spanglish at one of our brick and mortars
locations
:
10630 Durant Road #104, Raleigh, NC
104 City Hall Plaza #101, Durham, NC