Odyssey contracting is a full-service exterior home remodeling service.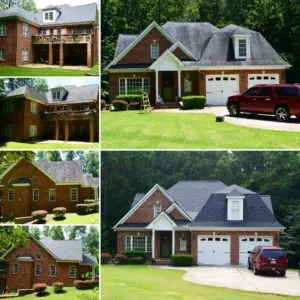 At Odyssey Contracting, we realize that we are working on your home; This is the largest investment most Americans will make in their lifetime and should be treated as such! Our representatives, supervisors, and craftsmen strive to treat every project as if they were working on their own homes.
We strive to keep clear lines of communication, always, with our customers. We ensure that all labor, trades, and costs are clearly defined in our agreements with clients and fully adhered to during construction.
As one of the top home remodeling services in the Raleigh area, we are proud of our strong track record of high-quality craftsmanship and top-notch customer service. Our highly trained staff is committed to not only meeting your expectations but also surpassing them. As one of the best home remodeling firms in North Carolina, Odyssey Contracting is a company you can depend on and trust. We believe in bringing our customers top-quality results in a timely fashion and at a reasonable price.
Odyssey Contracting has achieved numerous awards, certifications, and levels of accomplishment. We are proud to be an Owens-Corning Preferred Platinum Contractor, to which only the top 1% of all contractors in the US are awarded. This is only one of many ways Odyssey Contracting sets itself apart from the rest and why you should choose us.
For more information check out ourwebsite.