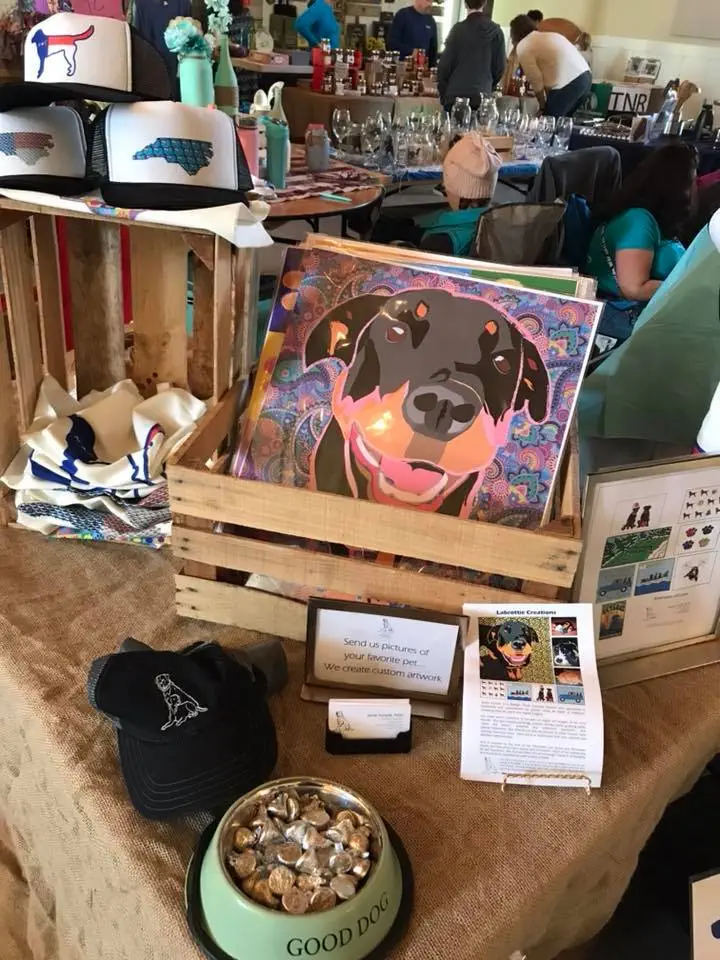 Jamie Lawson, owner of Labrottie Creations, specializes in handmade and personalized art pieces using all types of mediums, including charcoal, paint, and digital imagery. Her most recent collection is focused on digital art images of her furry friends. She also creates paintings, posters, holiday cards, greeting cards, 'save the dates,' personal and children's stationary, and special invitations. Her artwork can be printed on totes, t-shirts, clothing, hats and more. She also has a line of North Carolina inspired art and merchandise.
Each piece is customized with love, warmth and detailed craftsmanship. She is inspired by the love of her three dogs, Chocolate Lab Scout, Rottweiler Harley, and Hound mix, Tiger,  the love of summer, waves and the beach. Each of her pieces has its own character. Ms. Lawson offers the art of design, freedom of flexibility and the level of creativity as each project unfolds. For more information, email Jamie at Labrotties@gmail.com to inquire about how she can create your one of a kind piece.
Contact her at labrotties@gmail.com, visit her on her website – www.labrottiecreations.com, Instagram, and Facebook.