Mica's Sweets & Treats is an award-winning,  woman-owned business in Raleigh, NC that specializes in all things sweet.  They hand bake decorated cookies, drop cookies, cakes, pies, and even specialty items that you don't see in this are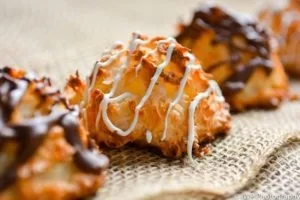 a often. They also offer corporate catering, as well as corporate gifting programs, and subscriptions to our DIY monthly themed kits.  Mica's Sweets & Treats cater private events, from game night to weddings and events for hundreds.
Client Testimonial
"I Loveeeeeeeeee Mica's Sweets and Treats. Her team and her are amazing. I always get my sweets from only her and this year when i saw that she was shipping King Cakes, i couldn't resist. By far the best King Cake i ever had was from her. She was so thoughtful knowing that it would be me and my 3 year old eating it and offered to leave the baby out so my son wouldn't accidentally choke on it. She is the best and i wouldn't buy my treats from anyone else because the kindness and love that comes with every order is the kind that really warms you up even when it it is your worst days." ~ Ashlie F., Google Review
Meet Mica!
To know me is to wonder, "where did cookies come from?!" My name is Mica and I am a wife, mother, and entrepreneur. I have always loved being in the kitchen, cooking for my family and friends. One day, I was asked to make some cookies and that is how Mica's Sweets & Treats was born. Never saw it coming, never would have guessed it, it found me. But my life has been changed forever and it gives me a creative outlet – something I never thought I needed that warms my heart and makes me a better person every day. Now baking is my passion, and it's allowed me to place 2nd at the 2021 NC State Fair for my Brown Butter Chocolate Chunk cookie and for my chocolate cut out cookie – give them a try!