The Architect Bar and Social House is an original concept centered on a chic but casual atmosphere that features a beer list second to none and unique cocktail menu inspired by molecular mixology. We aim to create a warm and welcoming environment that includes live music Sunday through Saturday and late night dancing on the weekends.
Our Story
The building was originally built in 1922, and when we found it we saw immediate character. As we pulled away old sheetrock and insulation, we found beautiful brick walls and windows that had been covered for decades. It was our vision to create a space that had a synergy with the historic business neighborhood while adding some comfortable, yet stylish, elements. The design of drink menus, décor and appeal has all centered around our name.
If you ever look up at the ceiling or look at a satellite view of our address, you'll notice an enormous skylight in the shape of an arrow.
We wanted a bar and social house, so we created a craft beer menu, a specialty cocktail list, brought music, and then dimmed the lights.
Reserve the Architect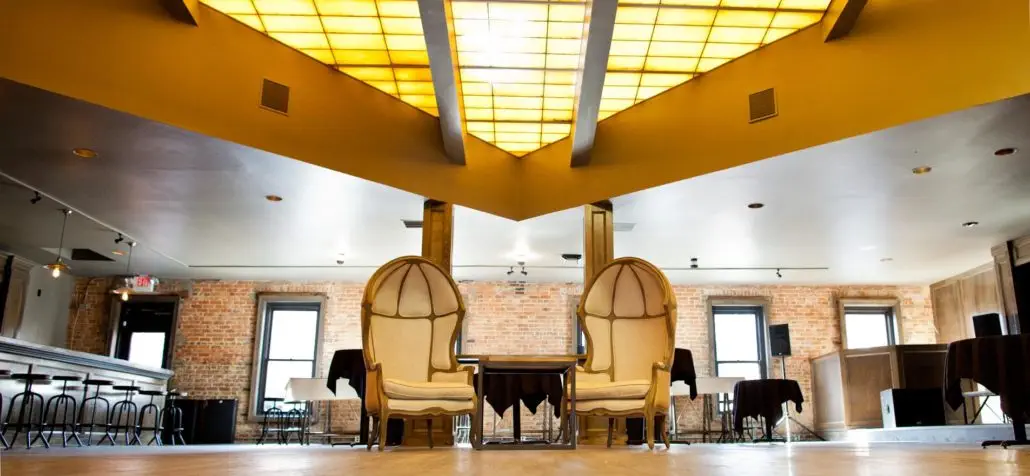 At the Architect, we make sure that your event is as special as the moment you wish to cherish. Our specialty cocktails and craft beers are perfect complements to any special occasion and can be custom tailored for your event by our in house mixologist. Want your event catered? We offer anything from light hors d'oeuvres to full menu options. Our spacious main room, bookcase hidden "speakeasy," and large open windows looking out to Downtown Raleigh create an exceptionally unique event space. We work with a variety of budgets. Please call our Events Manager at (919) 833-4949 to reserve The Architect Bar and Social House.
We have been fortunate to host a wide range of events including wedding receptions, parties, birthdays, fundraisers, and corporate functions. Let us know what you have in mind, and we'll give you a truly memorable experience top to bottom.
Sincerely,
Jon Seel, Owner The Architect Bar and Social House