Shahrazad Lounge serves as an oasis of relaxation and entertainment in the heart of Raleigh.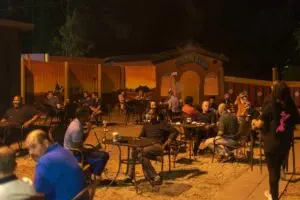 To add to your experience, don't forget to enjoy Mediterranean pies and desserts prepared fresh daily, specialty drinks, coffees, teas, frappes, smoothies and other beverages. Some of these drinks and desserts include:
Turkish coffee, Zuhrat, Sakhlab, Anise, Arabic Tea, Moroccan Mint Tea, Fresh Lemonade, Coffee, Nescafe, Americano, Latte, Mocha, White Mocha, Cappuccino, Caramel Macchiato, Hot Chocolate, Espresso, Latte Frappe, Mocha Frappe, Pistachio, Cookies and Cream, Vanilla Frost, Arabic Cocktail, Fruit Cocktail, Banana and Honey Smoothie, Orange Mango Smoothie, Cheese Pie, Zaatar Pie, Meat Pie, Spinach Pie, Flavored Cake, Namora, Knafeh, Baklava, Warrbat, Cookies.
Shahrazad Lounge is a casual lounge atmosphere with intimate lighting, colorful decor and an open dance floor.
Delight your senses with the best party scene in the Triangle, including live music and belly dancing. Join us for live "Arabian Night-themed" music several times a month. You can also book our venue for special events and parties.