Gabi's Grounds Coffee Shop
A Hug in a Mug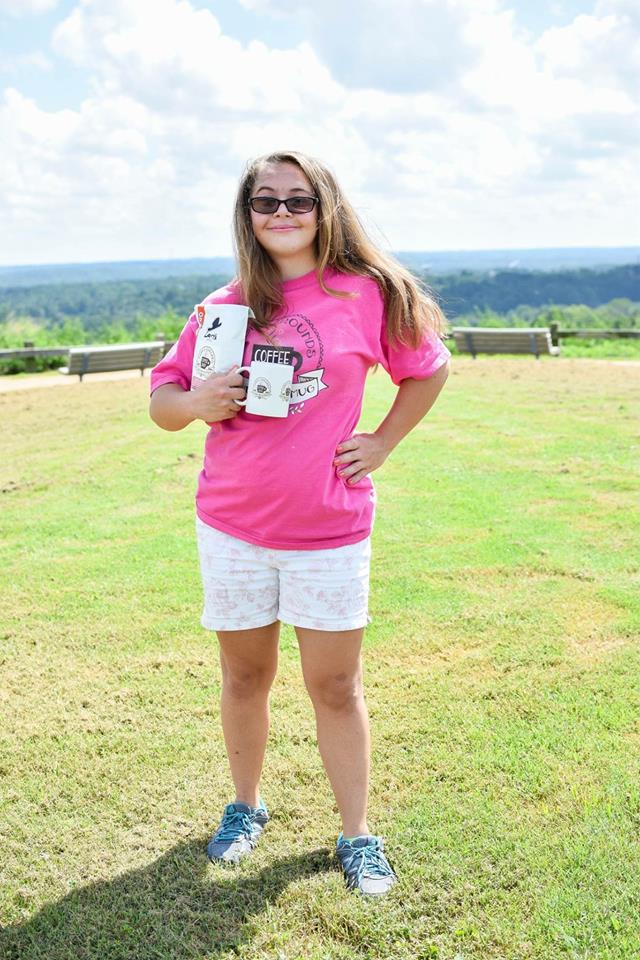 Gabi's Grounds is an advocate for the value, inclusion, and acceptance of individuals with intellectual and developmental disabilities. Gabi is dedicated to making the world a better place for children and others living with IDD.
We promote equal access to persons with disabilities in our workplace. We create market value that includes everyone in an enriched community while providing great coffee and a unique customer service experience.
Gabi is a 21-year-old woman with Down Syndrome and is starting a coffee shop to employ people with disabilities. Larry's Coffee made a "Special Blend" with their organic beans just for Gabi available in beans, grounds, and K cups. You can find Gabi at events around town or visit their website to purchase Gabi's Grounds online!