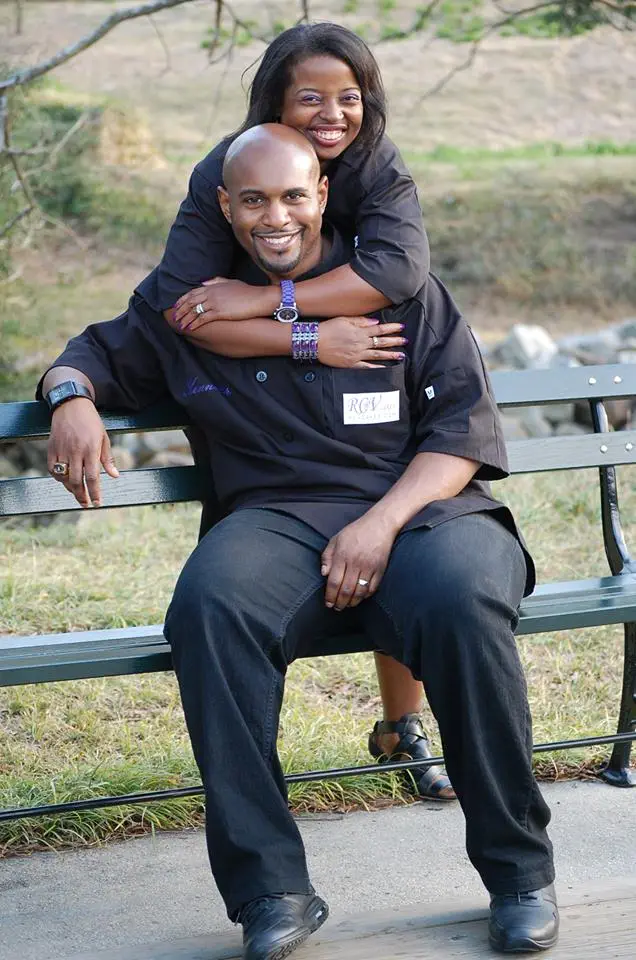 Ken & Tamara, have been baking for over 15 years. Ken is culinary certified and Servsafe certified. Tamara is "grandma certified" and Servsafe certified. They bake some of our products in a kitchen inspected and approved by the NCDA as well as access to a commercial kitchen. Ken had a pear and apple tree in his backyard and made pies with his mom. Tamara obtained her baking skills from her Mississippi born grandmother. Together they make decadent desserts and created Royal Cheesecake & Varieties. Now you can purchase their desserts online or at various festivals/events.
Our desserts are made from scratch using local ingredients whenever possible.
We love to bake and can customize a dessert to your liking.  We do wedding dessert bars too!