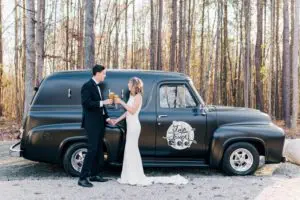 TapTruckNC offers classic taps for every celebration!! With a passion for craft beer, classic trucks and impeccable service, TapTruckNC guarantees memorable and unique experiences for our guests. Our vintage trucks are custom-built to ensure perfect pours of any beer, wine or non-alcoholic beverage at any event.
Each truck in our fleet has a personality that will be the life of your party. Weddings, grand openings, client appreciation- our trucks and service will set your brand apart.
Visit TapTruckNC to learn more about us.