Pasta Sugos
(that's Italian for sauce)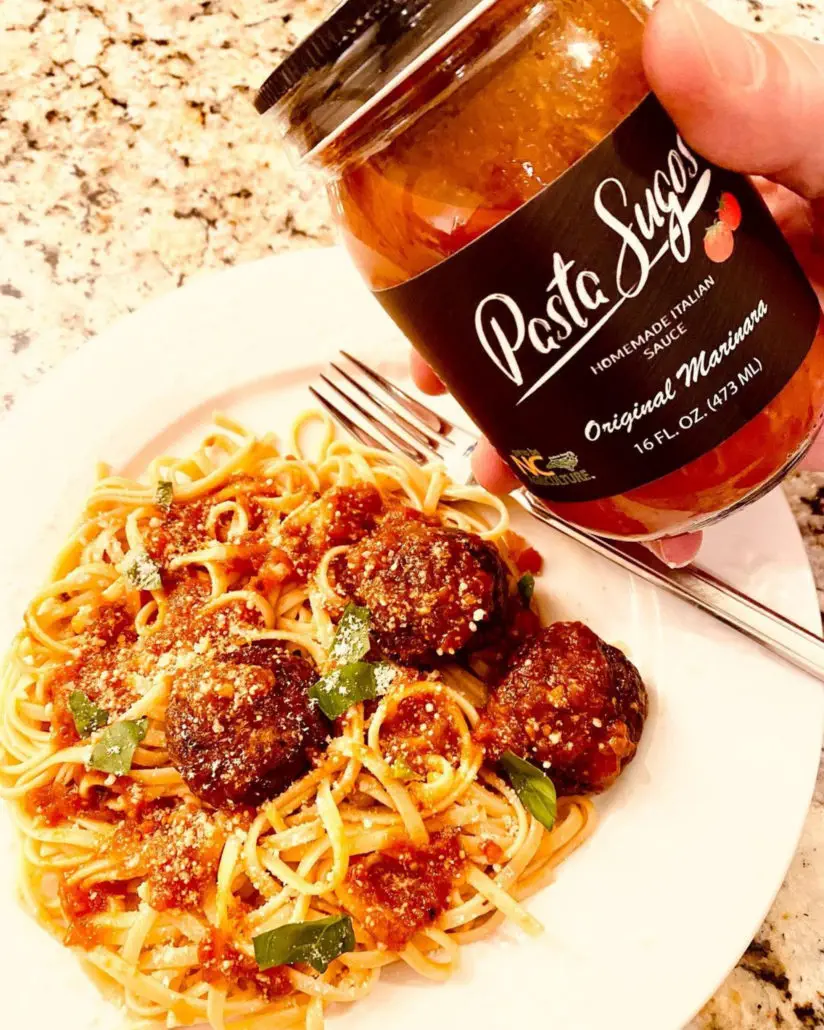 Pasta Sugos homemade Italian style sauce recipes were brought from Italy and handed down through generations. Nana Gaetano never used anything but natural locally sourced vegetables and herbs……. and neither will we!
Our Marinara and pizza sauce use San-Marzano tomatoes, extra virgin olive oil, Utica-grind crushed red pepper, chopped onions and garlic, whole basil leaves, ground black pepper, kosher salt, imported balsamic vinegar and a pinch of raw sugar. Pasta Sugos sauces are gluten free, all-natural, and rich in robust flavors!
The moment you open the jar you will instantly be delighted by garden-fresh aromas and the noticeably hearty textures of San Marzano tomatoes.
Whether you are eating your favorite style of pasta, making Chicken Parmigiana or homemade pizza, Pasta Sugos sauce will give your meal all the flavor it needs to delight your palate.