The Corner Venezuelan Food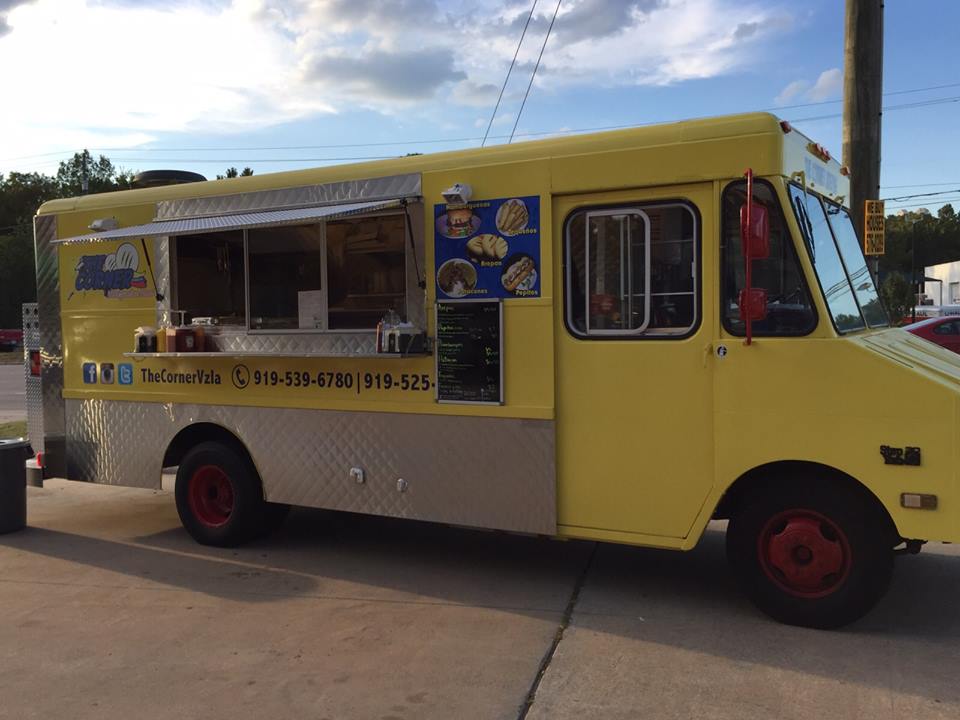 The Corner is a food truck that brings the authentic Venezuelan favorites to the Raleigh-Durham region. One of their favorite and most traditional dishes is the arepa. An arepa is a traditional Venezuelan dish made of corn flour and it can be stuffed with almost anything the customer wants. They also offer several other delicious plates that will take your taste buds on a cultural adventure!
They were awarded the Best Arepa People's Choice Award in 2019.
The Food
Obviously, they offer arepas but some other dishes that they serve are pepitos, a popular Venezuelan street food comprised of a baguette stuffed with your choice of meat, beans, sauce, and vegetables. They also take a twist on some American favorites such as the hamburger! Instead of your average beef patty with cheese, lettuce, and tomato, The Corner add papas, potatoes seasoned with savory herbs, and spicy cheeses.
The People Behind The Corner Venezuelan Food
They are Zulianos from the Western part of Venezuela. In their country, the most traditional plate is the arepa.
Follow them on their webpage, Facebook, Instagram, and Twitter to see where they will be at next. You won't want to miss them!