We are Raleigh's local and independent hardware store. Family owned & operated since 1936, Burke Brothers has been featured in Southern Living Magazine & Our State Magazine as one of the best hardware stores of North Carolina.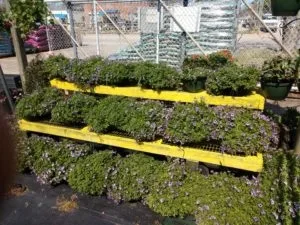 We carry a wide selection of hardware: lawn & garden, plumbing, electrical, paint, home supplies, automotive, canning supplies, and much more!  The saying goes: "If you can't find it at Burke's, it doesn't exist".
Burke Brothers Hardware is a family-owned and operated, full-service hardware store that first opened its doors in 1936. We specialize in one-on-one personal service and have an extensive product line that includes: plumbing, electrical, lawn and garden, storm window and screen repair, new screens, chain saw chains and sharpening, tool sharpening, wide-ranging fastener line, and much more! We also carry many "hard to find" items not found in other stores. Come visit us!
ABOUT US
Proudly serving the Raleigh area for more than 75 years!
Founded by Paul Burke in 1936, the store was originally named Burke's Market.  When World War II Began, Paul and his younger brother, John, went to serve their country.  Upon returning to Raleigh, John joined Paul in the business.
Burke's Market quickly became a local favorite – not only for their hardware, but also for their people!  Today, we continue that elite reputation as the best hardware store in town.  Our dedication to customers is the very foundation of our success.
Still family owned and operated, Burke Brothers Hardware can fulfill all of your hardware needs.  From rekeying locks to advice on how to repair a kitchen sink, our experienced staff will provide you with excellent service and quality merchandise…just as we have since 1936.
Check out our website!
Like us on Facebook!