Are you feeling stuck? Do you feel like something's missing and you are just enduring Life? Are you unsure how to move forward or where to even start?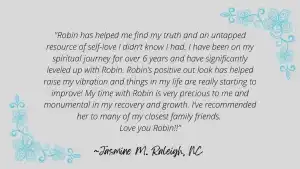 Spiritual Life Coaching will create powerful changes in your life! Using tools and techniques to facilitate changing the way you think, together we change your perspective and you achieve life-changing results in just a few short months!
How can changing perspective change your life? Have you ever heard the quote …
"If I change the way you look at things, the things you look at change"
Wayne Dyer
Living a Peaceful, Joyful & Fulfilled life is within reach! By examining old beliefs, behaviors and habits we develop tools and goals to create the life you desire with Grace & Ease.  We all have the answers within us, sometimes we just need a little help finding our way to our true Authentic Self!
Visit us at livingyourbliss.net
We also offer Reiki, CranioSacral Therapy, and Post-surgical Massage Therapy