Reclaim is a full-service professional organizing company – we implement custom organizing solutions that will make your home more peaceful, more functional, and more enjoyable. Cluttered spaces create stress and ultimately take time away from doing the things you love with the people you care about most. With our team approach, we maximize our time in your home and quickly deliver detailed results. We put systems in place with function, but always keep your style in mind.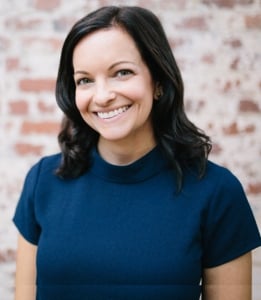 Allison founded Reclaim in 2010 and has organized hundreds of individuals and homes. Based in Raleigh, North Carolina, Allison works with clients throughout the Triangle and beyond.
After years of working in public relations and television production in Los Angeles, Allison turned her attention to her true passion—organization. She now shares her expertise on a daily basis with clients.
Allison and her team use a personalized approach with clients, helping them clear the clutter that is holding them back and creating customized organizing solutions.
In addition to organizing, Allison also teaches and mentors new professional organizers.
Allison was selected as one of two organizers in the Triangle area to become a part of The Container Store's Contained Home program. As an independent representative, Allison works with Container Store customers to declutter and organize their spaces, as well as design elfa and TCS Closets.
Allison has studied under the ADD Coach Academy in order to better serve her clients with ADHD.
Allison's organizing tips are frequently featured in the media. Past media placements include U.S. News & World Report, Working Mother, Woman's Day, Parade, Everyday Health, How Stuff Works and Mint.com.
Allison's education includes a marketing degree from Radford University. She is a member of the National Association of Professional Organizers (NAPO)and has served as the Vice President and Communications & Technology Director of NAPO's North Carolina chapter and is currently the Director of Membership.
RECLAIM BELIEVES IN…
Personalized service
Individualized attention – One size never fits all
Customized organizing systems
Detailed results