About the Company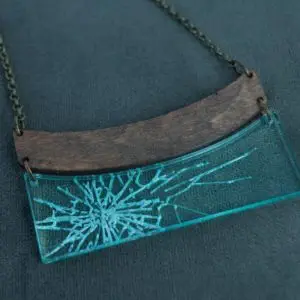 Bold Standard is an independent, female-owned small business offering original designs handcrafted by artist Kathleen Grebe from her studio outside of Raleigh, NC.
Kathleen takes both a commercial and artistic approach to making jewelry. She enjoys making affordable options that everyone can enjoy in addition to making art pieces that push the envelope with innovative design.
In addition to the online store, Bold Standard jewelry can be found at the North Carolina Museum of Art, the Baltimore Museum of Art, SCAD FASH Museum of Fashion + Film in Atlanta, shopSCAD (Savannah) and various boutiques in the Southeast.
About the Artist
K.G. went from art directing commercials with Russel Wilson and designing logos for Dwight Howard to handcrafting statement jewelry for fashion-forward women. After fifteen years of directing design for brands like Nike, Adidas and T-Mobile, K.G. put her advertising career on hold in search of a more artistic path—one that offered creativity without compromise. Her jewelry hobby led to an artist residency at Savannah College of Art & Design which catapulted her into the world of contemporary jewelry.
BOLD STANDARD
A forever fan of big fashion statements, K.G. channeled the fearless fashionista, and set out to create a new kind of bold.
She built her own laser cutting lab and started transforming flat sheets of material into striking sculptural jewelry.
Laser cutting proved to be a mechanical feat (with the internet as her only guide), but with determination and an innovative spirit, Bold Standard was born.
STAY BOLD
As an artist, K.G. continues to reinterpret the meaning of bold. She hopes that wearing her jewelry gives women that extra spark to drive their ambition and tap into that deeper courage within.