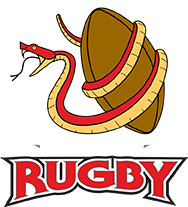 Raleigh Rugby Football Club is the oldest and largest rugby club in the triangle area. We are a 501(c)3 non-profit dedicated to providing education and playing opportunities surrounding rugby union football, the fastest growing sport in the US, for men, women, and youth. For both boys and girls, our programs start at age 4 and run through high school. Many Raleigh Rugby Football Club youths have gone on to play in college and receive national visibility. Our men's competitive program, the Vipers, has been around since 1981 and completes across the southeast, winning a National Championship in 2007. The Vipers also have a non-competitive, social team. Our women's program also competes at the national level, winning four national championships since 2002, and finishing #2 in the nation in 2017 and 2018. Get involved in the newest Olympic sport by visiting raleighrugby.org.
Raleigh Rugby Football Club Programs
---
With 4 National Championships since 2005, Venom competes in USA Rugby's Mid-Atlantic DI South, continuously finishing top in the nation with consecutive national championship appearances in 2017 and 2018.
Founded in 1981, the Vipers have established themselves as a force to contend with in the D-II Mid-Atlantic Conference. The Vipers also have a D-III presence in the Carolina's Geographic Union.
Since starting the first youth rugby team in Raleigh in 2007, we have added youth touch and tackle programs for boys and girls of all ages. We continually and enthusiastically encourage new players to join the team.