Coolie Nation ranked #1 company on the web for Custom KOOZIE(R) and COOLIES!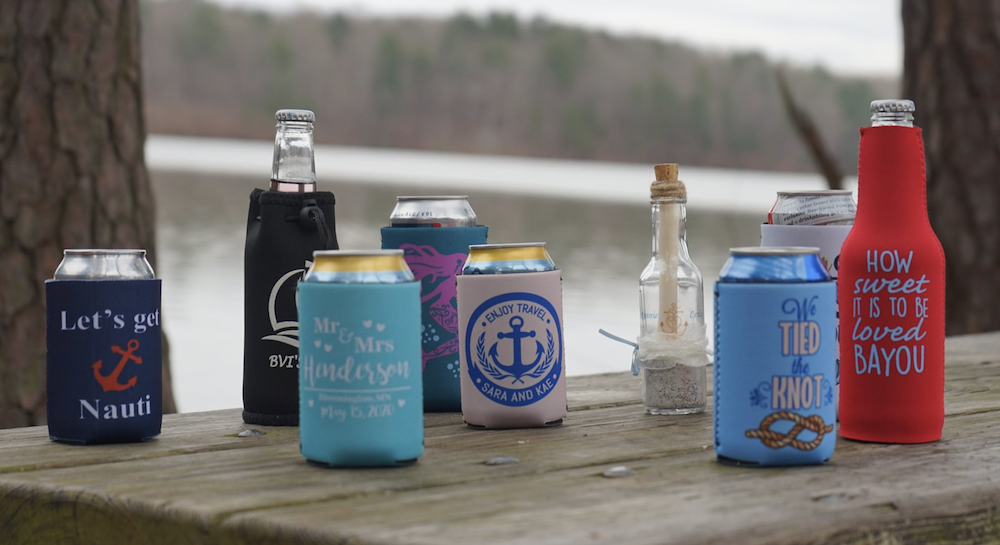 Coolie Nation specializes in 100% USA made Custom Koozies® & coolies! At Coolie Nation you can personalize your koozies and coolies from a large variety of styles with full color and single ink options. Check out their website with over 32 products that you can fully customize!
This family-owned business is based in Raleigh, NC and prides itself on being an all American company with the majority of their floor management, printers, and artists are all former United States Marines. Offering top notch customer service and free art to buyers before purchase, Coolie Nation has earned the title of "#1 company on the web for Custom KOOZIE(R) and COOLIES!"
As of April 2020, this local company has transformed its business to also make hand-made masks to keep customers and those around them safe in a changing world. Create your own custom full-color masks or choose from the large collection of designs.
Pickup is available in the Raleigh area or have your order shipped to anywhere in the USA or internationally. Overnight shipping offered to anywhere in the USA.