Award-winning Irregardless Cafe has been nourishing the Raleigh community with delicious meals, attentive service, and music from talented entertainers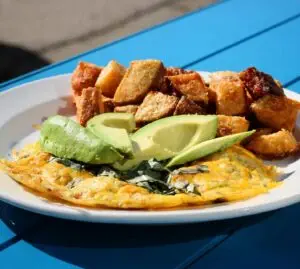 from around the Triangle since 1975. And speaking of trends, we were green before it was the thing to be, serving good things from the Farmer's Market and other local purveyors from the first day we opened.
THE CAFE: Join us for lunch, dinner and Sunday brunch, and try our imaginatively prepared meats, seafood and local fruits and vegetables. As always, there are vegetarian and vegan options, small plates at dinner, desserts made right here, and any "adult beverage" you can think of, including a great selection of reasonably priced wines and local microbrews.
CATERING: Why not bring the award-winning innovative style of the Irregardless to your next corporate meeting, wedding, or social event? Whether you are planning a small luncheon for 10 or a reception for 500, our professional staff will handle every last detail, from soup to nuts and flowers to music. Just call us, then relax and enjoy the party.