We named our store Ealdwine as an homage to Alden. Ealdwine (pronounced Ald-wine) is an Old English name that means "Old Friend", from which the name Alden is derived. Our mission is to serve as Raleigh's finest men's shop and develop lasting friendships in the community like our name implies.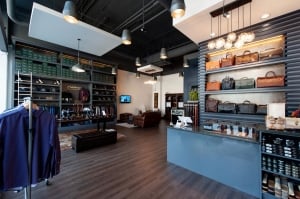 In addition to Alden, we are proud to offer a well curated assortment of some of the finest brands in the menswear industry such as – Coppley, Frank Clegg Leatherworks, William Henry Jewelry, Ashland Leather, Randolph Engineering, Mizzen + Main, Naked & Famous Denim and much more. Our apparel assortment will include both ready-to-wear and made-to-measure options.
Stop in today! Now open on McDowell Street near Red Hat Amphitheater.